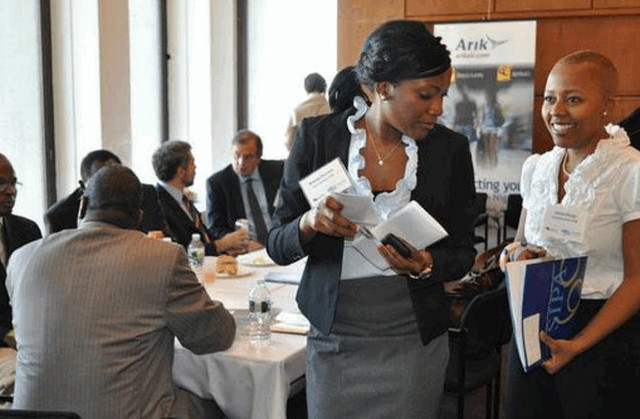 Tadias Magazine
Events News
Published: Thursday, November 7th, 2013
New York (TADIAS) – Tadias Magazine is proud to partner with Columbia University's School of International and Public Affairs (SIPA) as media sponsor of the 7th annual African Diplomatic Forum (ADF), which will take place on Friday, November 22nd, 2013.
The SIPA Pan-African Network (SPAN) is a student group dedicated towards providing a platform for all students interested in business, economic, political, and social development of Africa and its diaspora. Every year they host and co-host two of Columbia University's largest Africa focused events, the African Diplomatic Forum and African Economic Forum respectively. The forums provide great learning and networking opportunities for students, faculty, alumni, and working professionals passionate about the success of the continent.
A new generation of leaders in Africa is grappling with a number of challenges, old and new, across the continent. In the public sector, good governance paradigms are shifting and democratic processes are taking hold, yet problems of electoral corruption and public mistrust remain. In the private sector, foreign direct investment and liberal economic reform are on the rise at the same time that resource exploitation and the merits of local versus foreign market control are debated. Leaders in the non-profit and social welfare sectors must grapple with the changing role of foreign aid, emerging micro-finance and social enterprises, and the capacity of local organizations to combat poverty, health, hunger and education-related problems. New media and technology are changing the way millions of Africans communicate and connect with one another on a slew of social and economic issues. This conference will focus on how the nature of African leadership across the aforementioned sectors and in various industries and levels of government is changing in response to these new challenges and opportunities.
Questions that the conference will broadly address include:
What does a changing leadership landscape mean for governance reform and democracy, both at home and with regard to perceptions of African leadership abroad? How are private sector companies and international institutions responding to the need for increased investment in the context of new governance paradigms? How are young, business-minded leaders – many of them women – changing the face of social welfare, education and health programs? And what role might new media, cellphones, and other forms of network technology play in the execution of policy, the formation of new business, and the rise of new constituencies?
Panel specific content will focus on the role of women and gender in African leadership changes, the role of governance, law, and international institutions in fostering economic growth andsocial equality, the urgency of infrastructure investment and leaders' role in encouraging it, and the role of new media in debates about development and reform on the continent.
—
If You Go:
Columbia University's 7th Annual African Diplomatic Forum
Date: November 22, 2013
Time: 9:00 am to 6:00 pm
Location: Columbia SIPA, 15th Floor
420 W 118th St,
New York, NY, 10027
Click here to register.
Join the conversation on Twitter and Facebook.