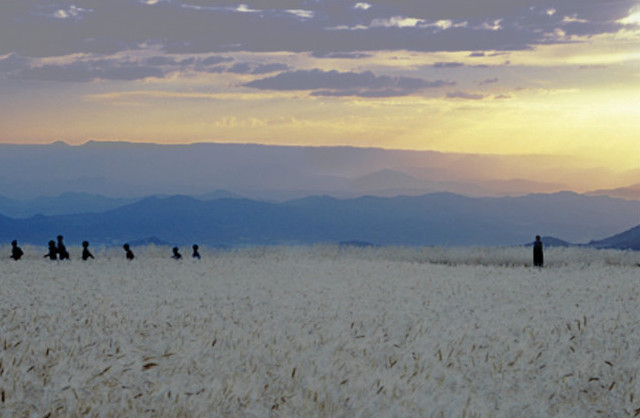 Tadias Magazine
Events News
Published: Thursday, November 7th, 2013
Washington, D.C. (TADIAS) — As part of FotoWeek DC 2013, Ethiopian-born photographer Andargé Asfaw is presenting his traveling exhibition entitled Ethiopia from the Heart, which is currently on display at the Washington Gallery of Photography in Rockville, Maryland through November 30th.
The show draws from Andargé's book by the same name that was published in 2008 featuring "his photographic journey through Ethiopia's landscapes, wildlife, and culture." According to organizers, an opening reception is scheduled for Saturday, November 9th from 6-9pm.
Prior to the reception Andargé will speak at the Washington School of Photography, where he teaches, to share his insights about developing a personal photography project. "His exquisite photography book, 'Ethiopia from the Heart,' highlights the splendor of the Ethiopian culture and landscape," the event announcement stated. "Book profits fund tree-planting projects in Ethiopia. Andargé is the first Ethiopian photographer to publish a photography book about Ethiopia. The book project spawned a non-profit, Canopy Ethiopia."
Andargé, who is a graduate of the Hallmark Institute of Photography, runs F/STOP Studio in Silver Spring, Maryland, and is a lecturer at The Art League School.
—
If You Go:
Saturday, November 9
6pm – 9pm
Washington Gallery of Photography
12276 Wilkins Avenue
Rockville MD 20852
www.ethiopiafromtheheart.com
Join the conversation on Twitter and Facebook.