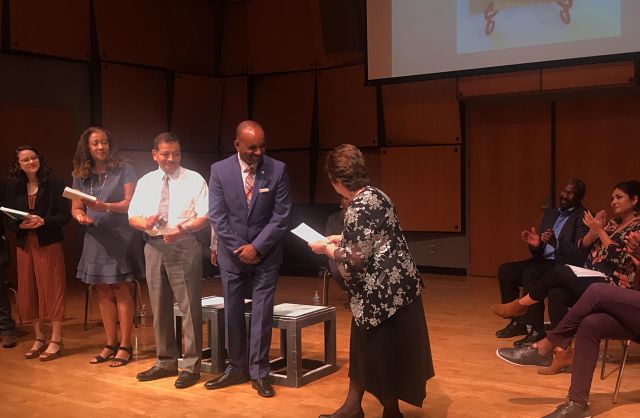 Tadias Magazine
By Tadias Staff
Updated: November 11th, 2018
New York (TADIAS) — Elias Wondimu, Founding Director of TSEHAI Publishers, was recognized with the 2018 Hidden Heroes Award at Loyola Marymount University on November 3rd, 2018. Elias was one of five honorees from the University's community that were nominated for the award. As part of the award ceremony Elias' life story, as written by David Johann Kim, was performed by actor Desean Terry in a drama narrative.
The Center for Reconciliation & Justice at Loyola Marymount University annually honors winners of the Hidden Heroes award by selecting "individuals and groups who exemplify justice and reconciliation in their lives."
"I was really happy that my dad saw it with me," Elias said of the ceremony, which took place on Saturday, November 3rd at Loyola Marymount University's Murphy Hall.
Watch: Elias Wondimu, Founder of Tsehai Publishers, Receives Hidden Heroes Award at LMU
—
Join the conversation on Twitter and Facebook