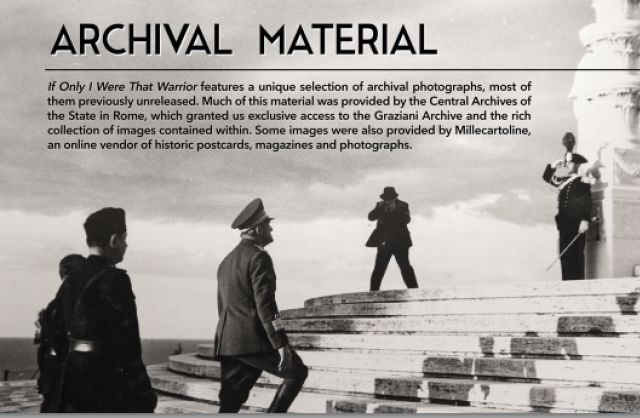 Tadias Magazine
Tadias Staff
Published: Monday, November 14th, 2016
New York (TADIAS) — "In 1935, Benito Mussolini wanted to make Italy great again, so he invaded Ethiopia," The Daily Beast publication noted this summer. The new documentary film "If Only I Were That Warrior" — which chronicles the reactions of the international Ethiopian and Italian community regarding the recent building of a memorial for the Fascist General, Rodolfo Graziani ("The Butcher of Ethiopia") in his hometown of Affile, Italy — has finally been released on DVD and is also now available for streaming online.
Per the film's synopsis: "If Only I Were That Warrior is a feature documentary film focusing on the Italian occupation of Ethiopia in 1935. Following the recent construction of a monument dedicated to Fascist general Rodolfo Graziani, the film addresses the unpunished war crimes he and others committed in the name of Mussolini's imperial ambitions. The stories of three characters, filmed in present day Ethiopia, Italy and the United States, take the audience on a journey through the living memories and the tangible remains of the Italian occupation of Ethiopia — a journey that crosses generations and continents to today, where this often overlooked legacy still ties the fates of two nations and their people."
While public funding for Graziani's memorial was suspended by a new administration in Affile in 2013 the monument still remains standing.
Among the Ethiopian activists featured in the film include Dallas resident Kidane Alemayehu who was leading the anti-monument protest through his organization, the Global Alliance for Justice: The Ethiopian Cause. Kidane had also written a letter to Italy's Foreign Minister regarding the objection against the building of the Graziani memorial.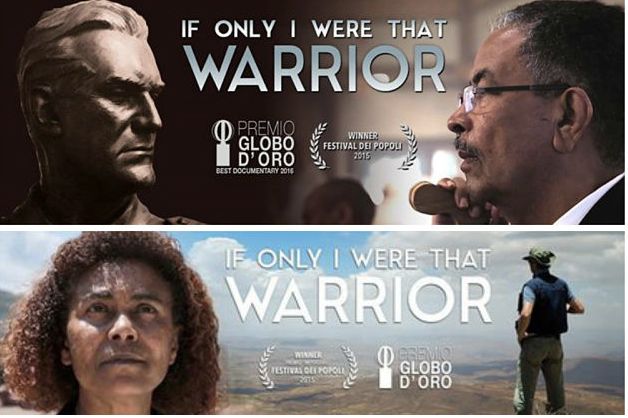 Kidane Alemayehu, above right, and Mulu, bottom, are some of the Ethiopian activists featured in the documentary.(Images: Awen Films)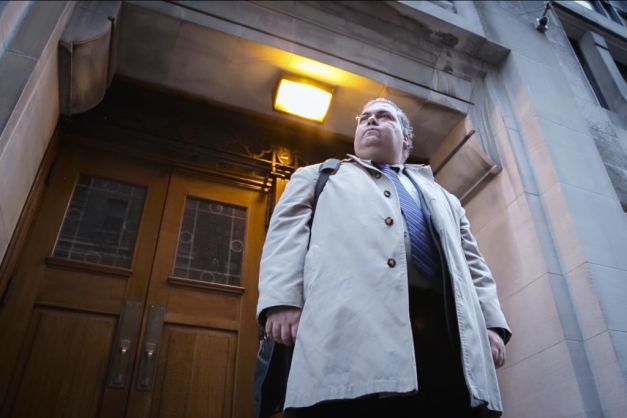 Anti-fascist Italian-American activist Nicola DeMarco (Images: Awen Films)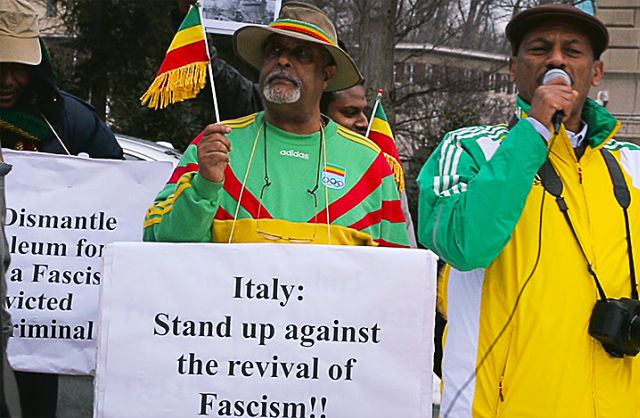 Screenshot from the documentary film 'If Only I Were That Warrior.' (Courtesy of Awen Films)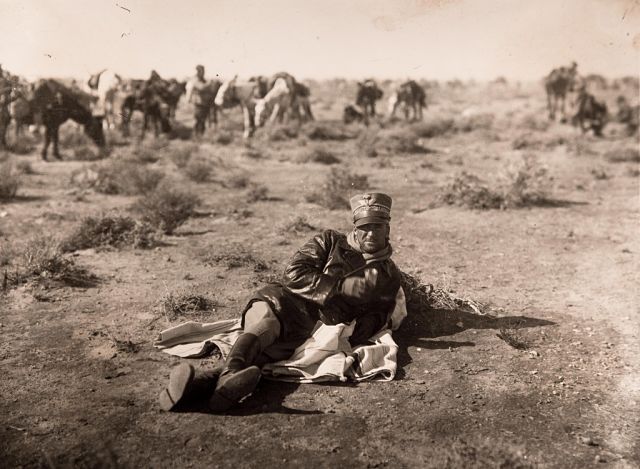 Still image from the documentary "If Only I Were That Warrior." (Awen Films)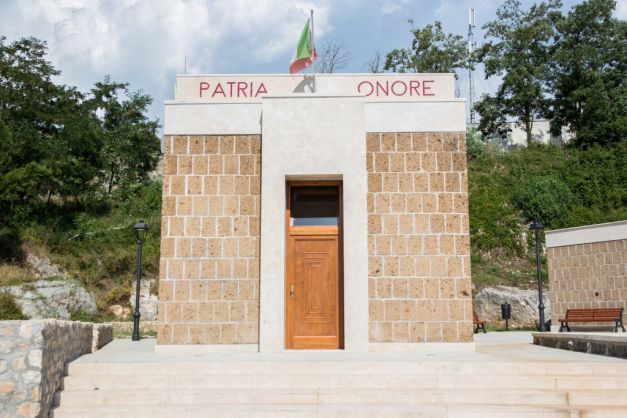 Photo courtesy of Awen Films
Filmed in Amharic, English and Italian and shot on three continents the documentary also captures conversations with citizens and leaders of Affile, as well as Italian Americans and testimonies from Ethiopian elders who witnessed Graziani's horrific war crimes in addition to the Ethiopian Diaspora's mobilization against the memorial.
The goal of the documentary includes addressing "examples of revisionism like the monument itself" says Producer Isaak Liptzin, "which is only possible because there is such great ignorance on the topic in Italy, abroad and to a certain extent even in Ethiopia." In an interview with Tadias this past May Liptzin added: "So the goal is really to bring this back into everybody's mind and into the public discourse, not in a militant way but in a way that explains how this amnesia came to be."
—
Related:
Tadias Interview with the Director & Producer of "If Only I Were That Warrior"
Join the conversation on Twitter and Facebook.