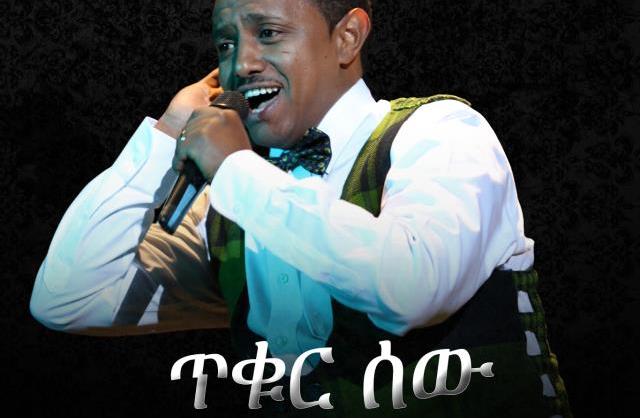 Tadias Magazine
Events News
Updated: Friday, November 23, 2012
Washington, DC (TADIAS) – The day following Thanksgiving Day in the United States is the busiest shopping day of the year, but if you live near D.C. you are also lucky enough to enjoy a Teddy Afro concert today. Teddy is scheduled to perform live at Echostage tonight, as part of his current world tour entitled Wede Fiker with Abogida Band and in celebration of his famous song Tikur Sew.
Organizers say you can pick up advance tickets in Washington D.C. at Habesha Market and Carry-out as well as at Dukem Ethiopian Restaurant. For Virginia residents tickets are available at Skyline — Tenadam, Bati, Kera and Awash markets. And in Maryland, visit Arat Kilo Market.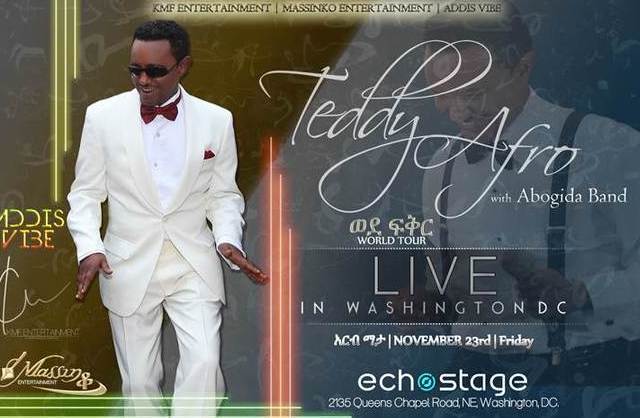 —
If You Go
Teddy Afro LIVE
November 23rd, 2012
At Echo Stage
Doors Open at 9:00
2135 Queens Chapel Road NE
Washington, DC 20018
For groups and VIP reservations: call 201.220.3442
Organised by: KMF, Massinko, and Addis VIBE
—
Related:
The Person Behind Teddy Afro's Music Video 'Tikur Sew'
—
Join the conversation on Twitter and Facebook.