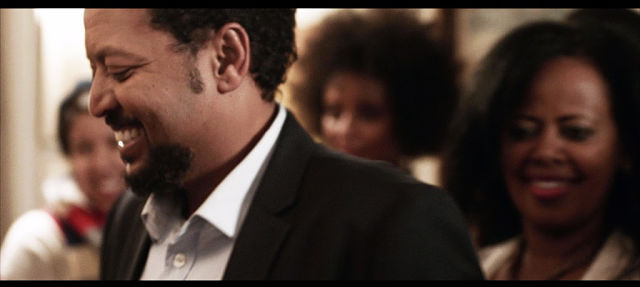 Tadias Magazine
By Tadias Staff
November 17th, 2017
New York (TADIAS) — The 2016 released film Woven by Ethiopian-American filmmaker and actress Salome Mulugeta will make its New York premiere at this year's African Diaspora International Film Festival (ADIFF) on November 25th that will be held at Teachers College, Columbia University.
Directors Salome Mulugeta and Nagwa Ibrahim share that: "Woven is a film intended to capture the visual beauty of Ethiopian culture and traditions, rarely depicted in American cinema while also highlighting the importance of the immigrant experience in the fabric of American culture, which we feel is particularly relevant at a time when xenophobia is on the rise."
The film's synopsis explains that: "Attempting to integrate her mother's traditions with her own dreams, Ethiopian-born Elenie Tariku's life is destroyed when a mysterious crime in New York takes the life of her only brother. As Elenie searches for the truth behind his death, her life intertwines with an intriguing man whose own personal turmoil brings them together for better or worse."
There will be a Q&A with director Salome Mulugeta after the screening.
—
WOVEN – Q&A​
NY Premiere
SAT, Nov. 25 @ 8pm
Red carpet @ 7pm
Teachers College, Columbia University
525 W 120th St
COWIN CENTER – Entrance on Broadway between 120th and 121th
New York, NY 10027
Click here to buy tickets
Join the conversation on Twitter and Facebook.