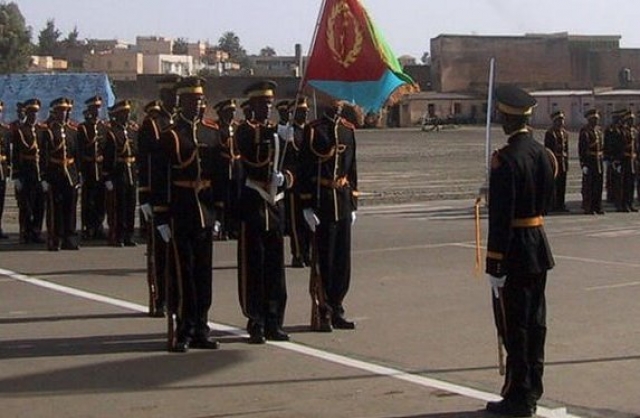 Eritreans 'Fleeing Conscription Drive' for Ethiopia – UNHCR
20 November 2014
More than 6,000 Eritreans had claimed asylum in Ethiopia in the past 37 days, double the rate seen in previous months, Karin de Gruijl said.
There has also been a rise in the number of Eritreans reaching Italy.
Eritrea says conscription is needed because of tension with Ethiopia.
About 100,000 people died in the 1998-2000 border war between the two countries.BBC News
Eritrea became independent after breaking away from Ethiopia.
The refugees, most of whom were between 18 and 24 years old, reported an "intensification" of efforts to conscript them into the army, Ms De Gruijl told the BBC's Newsday programme.
Read more at BBC News »
—-
6,200 Eritreans Cross into Ethiopia in 37 Days, UN Refugee Agency Says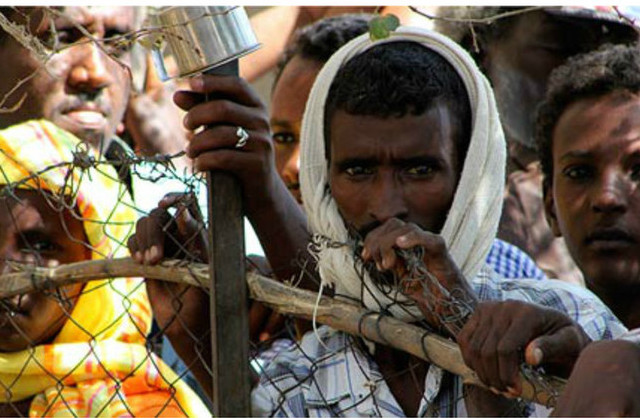 UNHCR reports that there are currently a total of 629,000 refugees and asylum seekers in Ethiopia.
Over 6,200 Eritreans have crossed into Ethiopia over the past 37 days, an official with the UN refugee agency said Monday.
"More than 5,000 Eritrean asylum seekers crossed into the Ethiopian territory in October alone," spokesperson for the UNHCR office in Ethiopia Kisut Gebregziabher told Anadolu Agency.
"In the first week of November, more than 1,200 Eritreans have arrived in Ethiopia," he added.
Among those who managed to cross into Ethiopia, he said, were some 78 children.
According to a UNHCR report last July, there are a total of 629,000 refugees and asylum seekers in Ethiopia.
Some 99,000 of them are Eritreans. Most of them fled their country due to oppression and forced military service, Gebregziabher told AA earlier.
Eritrea and Ethiopia used to be a single country, but a 1993 referendum saw Eritreans vote for independence.
Tension between Addis Ababa and Asmara and has persisted since a bloody two-year border war, in which tens of thousands were killed, ended in 2000.
There are four refugee camps in northern Ethiopia's Tigray Regional State that cater to Eritrean refugees: Shimelba (set up in 2004), May Ayni (2008), Adiharush (2010) and Hitsats (2013).
Read more »
—
Related:
Spike in Eritreans Fleeing into Ethiopia (Aljazeera)
Eritrea Faces Youth Drain (VOA News)
Join the conversation on Twitter and Facebook.