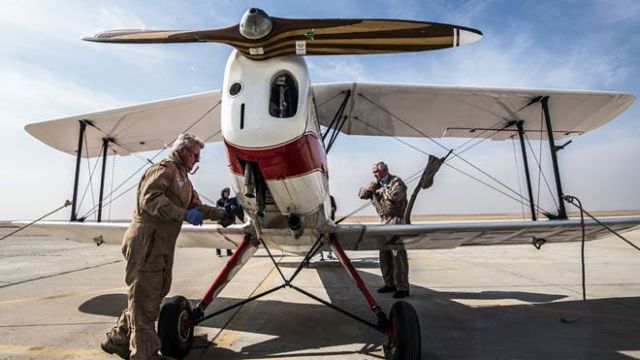 Updated: 25 November 2016
Vintage plane rally moves on from Ethiopia
Addis Ababa – Aviators who were detained in Ethiopia while retracing a historic flight route along the length of Africa in 24 vintage planes and support aircraft are now free to continue their journey, organisers said on Thursday.
The Vintage Air Rally crew, flying aircraft that include biplanes built in the 1920s and 1930s, were held at the airport in Gambela, western Ethiopia, after they landed following their arrival from neighbouring Sudan.
They have already flown from Europe and through Egypt and plan to end the tour in South Africa. The oldest plane taking part dates to 1928; the oldest pilot is 72.
"Just been resolved now," rally organiser Sam Rutherford told Reuters in a brief text message when asked for an update on their situation. "In hotel, Kenya tomorrow!"
The group of 47 people had been held in a building at the airport and had not been allowed to stay at a hotel they were booked at, the group had said in an earlier Facebook statement.
Wesenyeleh Hunegnaw, director-general of the Ethiopian Civil Aviation Authority (ECAA), had told a news conference in Addis Ababa that the group lacked proper authorisation for their trip and had made an unauthorised stop in Gambela.
There was no immediate official comment about a resolution.
The aviators' aim is cross 10 countries, making 37 stops in a little more than a month. Kenya is their next planned stop.
—-
Related:
Vintage air rally pilots released from detention in Ethiopia (AP)
Freed Africa vintage air rally pilots fly to Kenya (BBC News)
Missing British Pilot Found in Ethiopia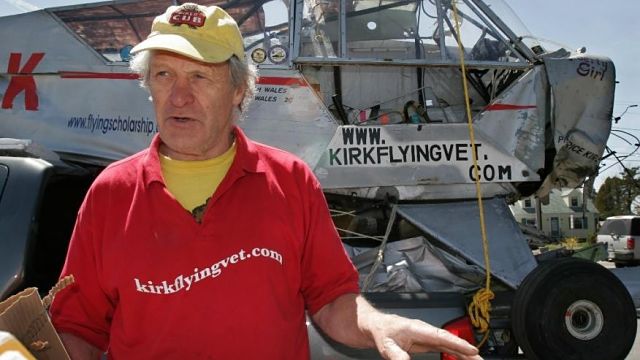 British pilot Maurice Kirk, 72, who was reported missing Tuesday, Nov. 22, 2016 while flying his 1943 Piper Cub plane, has arrived at his expected destination in Gambella, Ethiopia. (AP Photo)
UPDATE: Missing pilot confirmed 'safe and well' in Ethiopia
A 71-year-old British pilot attempting to fly a 1940s plane the length of Africa has been found "safe and well" after being reported missing.
Maurice Kirk, who has links with the Vale of Glamorgan, was part of a vintage air rally flying from Crete to Cape Town.
Vintage Air Rally, which was organising the event, said Mr Kirk had continued to fly despite being asked to withdraw due to a "mismatch in expectations".
Organisers had said Mr Kirk was missing somewhere between Sudan and Ethiopia with his 1943 Piper Cub plane.
But on Facebook on Wednesday night they confirmed he was now with the rest of the competitors at the airport in Gambela.
All Vintage Air Rally crews are currently in Gambela where the Ethiopian authorities have elected to allocate them accommodation at the airport rather than permit them to proceed to their pre-booked hotel. The reasons for this are at this time not 100% clear. There is no possibility to communicate with them but all participants, including the hitherto 'missing' Maurice Kirk, are safe and accounted for.

The UK Foreign and Commonwealth Office is aware and is negotiating on their behalf.
– VINTAGE AIR RALLY STATEMENT
Mr Kirk, from Bristol, went missing on a three-hour leg of the cross-African flight from southern Sudan into western Ethiopia.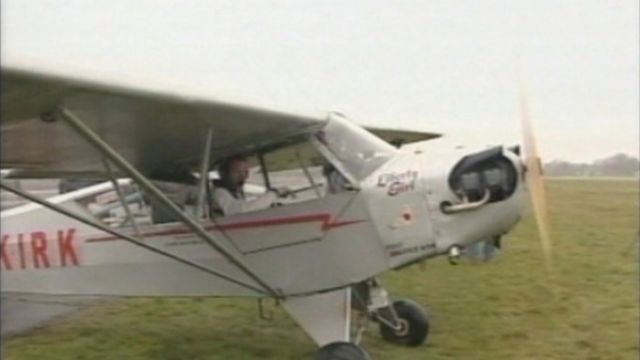 Photo: ITV News
–
Related:
British pilot in Africa air rally is missing in Ethiopia
Published November 23, 2016
The organizers of a rally of vintage planes flying across Africa say a British pilot has gone missing while flying a 1943 Piper Cub plane.
Vintage Air Rally said in a statement on Facebook that Maurice Kirk, 72, had not arrived at his expected destination in Gambella, Ethiopia, on Tuesday.
The group said that before Kirk disappeared he had been advised to return to the Sudanese capital, Khartoum, after departing Ad-Damazin, Sudan, heading to Gambella. Kirk had withdrawn from the rally before he went missing, it said.
It said Kirk is believed to have made a precautionary landing somewhere in Ethiopia, where a search is on to find him.
The Vintage Air Rally describes itself as a "flying rally across Africa, from Crete to Cape Town," for early aircraft.
—
Join the conversation on Twitter and Facebook