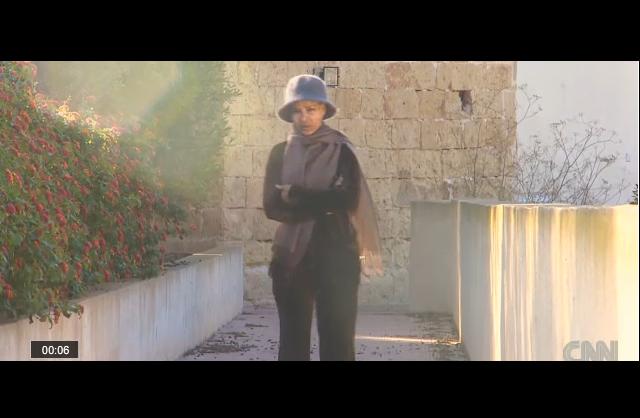 Tadias Magazine
By Tadias Staff
Thursday, November 24, 2011
New York (TADIAS) – Shweyga Mullah is in good spirits and recovering fast in Malta, reports the CNN Correspondent Dan Rivers who found her in August after she was badly injured and abandoned inside Hannibal Ghadafi's beachfront compound in western Tripoli.
Widespread news coverage of her case had elicited heated reactions from Ethiopians worldwide, also bringing attention to the plight of thousands of female Ethiopian migrant workers who continue to work under dangerous conditions in various countries in the Middle East.
CNN reports that Shweyga is now an outpatient at the Mater Dei hospital in Malta, where she is said to be receiving 'meticulous' daily care. "She is making very good progress, even her hair is growing," said one of her doctors in the recent CNN video.
Shweyga was employed as a nanny when she was burned with boiling water multiple times by Hannibal Ghadafi's wife — the former Lebanese model Aline Skaf.
Three months after CNN's Dan Rivers found her in Libya, Shweyga Mullah speaks to him about her recovery.
Watch:

–
Related:
The Plight of Ethiopian Women in the Middle East: Q & A With Rahel Zegeye