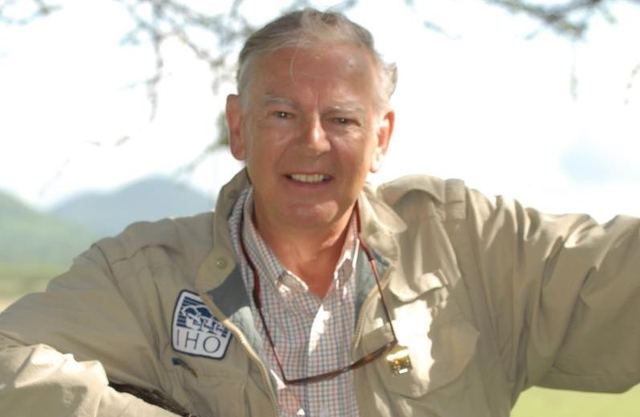 Tadias Magazine
By Tadias Staff
Published: Monday, November 24th, 2014
New York (TADIAS) – At the exact spot in Hadar, Ethiopia — where American paleoanthropologist Donald Johanson discovered Lucy (Dinkinesh) forty years ago this month — a stone marker with a little outline drawing of Lucy commemorates the 24th of November 1974 written in Amharic, English and the local Afar language. Dr. Johanson notes that currently there are six or seven research teams working in the Afar region and a number of those are under the direction of Ethiopian scientists. "There is the wonderful work that Zeresenay Alemseged has done in the Dikika area where he found Selam (Lucy's baby), and research that is being done by Yohannes Haile-Selassie of the Cleveland Museum of Natural History and Berhane Asfaw who is in Addis Ababa," Johanson said in a recent interview with Tadias Magazine following his presentation at the Explorers Club in New York on November 17th entitled Forty Years After Lucy's Discovery. "I think that the future of paleoanthropology in Ethiopia will be in the hands of these and other Ethiopian scholars."
"Lucy had a major effect in bringing Ethiopia to the world's attention as having a record of human evolution over the last six million years," Dr. Johanson told Tadias. "And scientists from around the world continue to come to Addis Ababa to study these fossils, which are all stored in the national museum, and continue to make comparisons with Lucy. This has become a cornerstone for the understanding of human origins." According to Dr. Johanson, 400 specimen of Lucy's species reside at the Ethiopian National Museum. Lucy was the first major discovery in the Afar region and drew the attention of many archaeologists and anthropologists to the possibility of more findings in Ethiopia.
How did Lucy get her name? "Following my discovery, we were in our camp celebrating and a Beatles tape was playing," Dr. Johanson shared. "Sgt. Pepper's Lonely Hearts Club Band was the name of the album and the song called Lucy in the Sky With Diamonds was playing and a member of the team suggested that we name the fossil Lucy and the name stuck." But I thought since she was found in Ethiopia she should also have an Ethiopian name. And Ato Bekele Nigussie Gamie from the Ministry of Culture who was the Director General said 'Why don't you call her Dinkinesh?' That's her Ethiopian name."
As Lucy continues to shape the science of archaeology and evolution Dr. Johanson has been reflecting on what this research can tell us about today's technology-driven fast-paced world. "The understanding of the common origin of all people from Africa provides an important perspective that we should try to act in a way that has better results in preserving our environments because we are the species in control, and if we are going to continue to survive in the future we need to be careful in preserving the natural world on which we depend," Dr. Johanson asserts. "But also as humans it is our duty to cooperate with one another in a much better way than we are today. After all we are a single common species that meets the same challenges."
We asked Dr. Johanson if he had seen the new movie Lucy featuring actress Scarlet Johansson and wherein she connects with her ancestor Lucy.
"Oh yeah, yes I have watched it, I enjoyed it very much," he responded.
Video: Don Johanson – Lucy's Legacy: Our African Origins

—
Join the conversation on Twitter and Facebook.