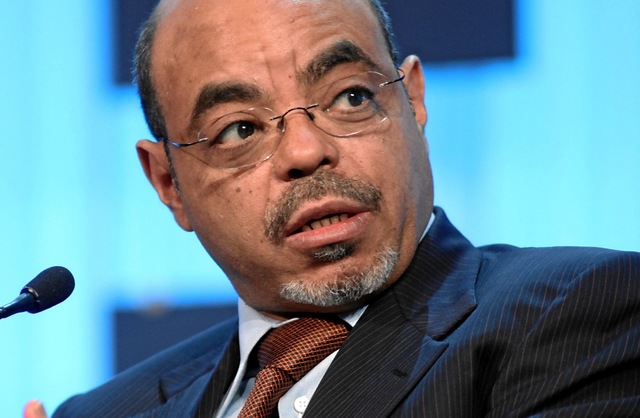 News Update
Updated: Nov 29, 2012
Houston, Texas – An Ethiopian-American man in Houston claims he was assaulted outside an Ethiopian Orthodox Church by another Ethiopian while he handed out flyers for a memorial service in honor of the late prime minister Meles Zenawi, according to criminal and civil court documents, the Houston Press reports.
According to the suit, the man was allegedly "head-butted so hard that he was knocked out cold." The person also claims that other church members assisted in kicking him when he was down.
"The victim and plaintiff, Tesfai Tsadik, is suing both Wossenu Gizaw, the alleged assailant, and Debre Selam Medahnealem Ethiopian Orthodox Tewahedo Church, the Fondren Southwest house of worship near which the alleged assault took place," the report said. "According to the pleadings in the civil suit, on August 26, Tsadik attended services at the church. After church let out, Tsadik went across the street and started handing out flyers for Zenawi's memorial service."
Per the Houston Press: "That might not have been the wisest move. The church founders and many of its members are opponents of Meles Zenawi. The members of the church, including members in leadership positions, have openly shared their views and hatred of Meles Zenawi and his government. In fact, church members and leaders protested outside during the funeral of Mr. Zenawi."
"So apparently Tsadik was decidedly not preaching to the choir. Even so, this is a free country, and what allegedly happened next is reprehensible."
Read more at Houston Press.
—-
Join the conversation on Twitter and Facebook.