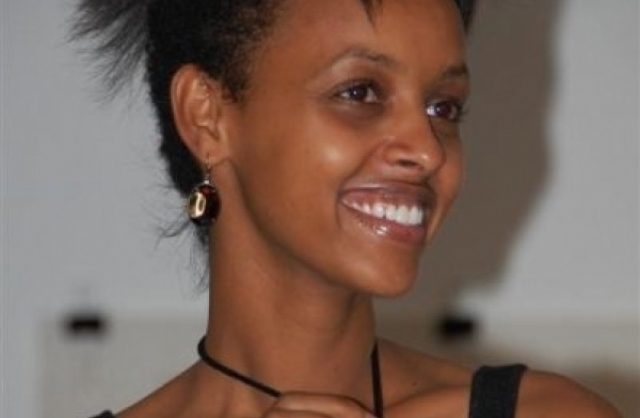 By Tamika L. Gittens
When Abezash Tamerat, 31, an Ethio­pian American artist, established her nonprofit group, Artists for Charity, in 2002, it was to help save a rape crisis center on the verge of losing funding.
But a year later, the focus of her group changed.
While visiting Ethi­o­pia to learn more about where she came from, Tamerat met her young cousin, who was homeless and HIV positive. She tried placing him in various facilities, but they all had either reached capacity or turned him away because of his condition. When she eventually found a home for him, she noticed a bigger problem: Numerous children were battling similar struggles, once taken in by relatives only to be abused or abandoned because of their disease.
Tamerat returned to the United States with a greater sense of awareness and commitment to help Ethi­o­pia. She continued having art events and, in 2005, Artists for Charity opened the Children's Home in Addis Ababa, Ethiopia.
Read more at The Washington Post.
—
Related:
Artists for Charity: The 2012 Holiday Art Auction To Benefit Children in Ethiopia (TADIAS)
—
Join the conversation on Twitter and Facebook.