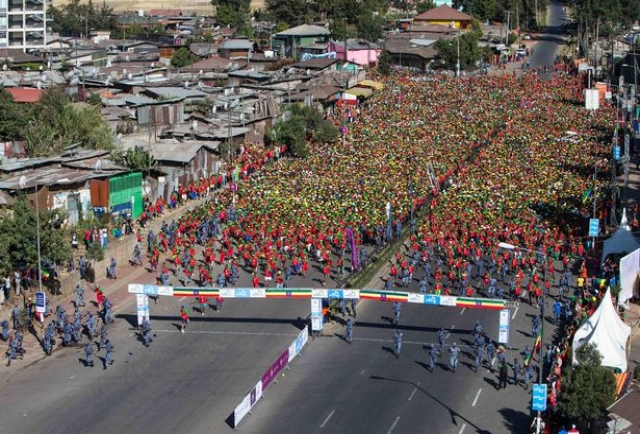 By Mark Douglas
Haile Gebrselassie has a problem.
You wouldn't know it from a quick glance at his famous face, which is fixed with the beguiling smile that has accompanied him on a career that has touched heights that no other athlete has managed.
This is a man who broke 23 separate world records, collected two Olympic gold medals and earned four world titles.
He bestrode the track and the streets of famous marathons in Berlin, New York and Chicago and has now carried that success into the world of business, where he is one of the chief drivers of a resurgent Ethiopian economy that is creating millionaires faster than any other country in Africa.
But as he explains over delicious, jet-black coffee strong enough to wipe out the hazy affects of altitude, he can't answer his phone right now. To prove the point, when his iPhone trills, he takes a quick look and sets it back down on the table in the small office that overlooks one of the busiest roads in Addis Ababa, Ethiopia's bustling, frenetic and endearingly chaotic capital city.
"If I don't know the number, I won't answer. You know why?" he asks. "Because government ministers will ring me up and say 'Haile – I need a ticket for the big run on Sunday!'"
Hearing this story is the perfect introduction to the Great Ethiopian Run – the colourful, barmy and brilliant little brother of our own beloved Great North Run.
Read more »
—
Join the conversation on Twitter and Facebook.