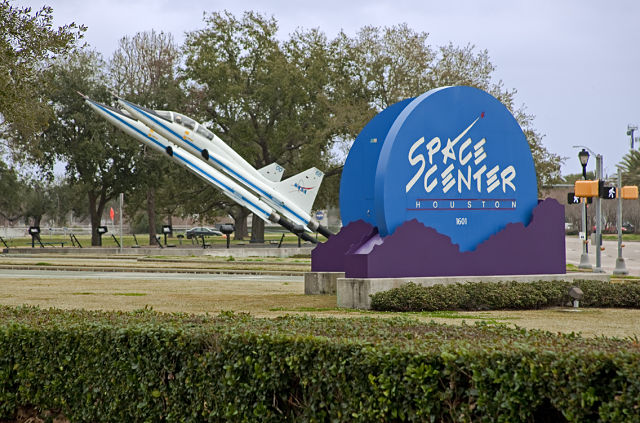 Tadias Magazine
By Tadias Staff
Published: Wednesday, December 2nd, 2015
New York (TADIAS) — The Houston, Texas branch of the American Institute of Aeronautics and Astronautics (AIAA) will host representatives from the Ethiopian Space Science Society (ESSS) for a dinner meeting at Space Center Houston on Thursday, December 3rd.
"The Houston Section of AIAA is pleased and honored to be hosting Dr. Tulu Besha Bedada and Dr. Berhan Gessesse of the Ethiopian Space Science Society," AIAA announced.
Dr. Tulu and Dr. Berhan will be discussing Ethiopia's fledgling space program including "enhancing earth observation technology for water resource monitoring, supply and sanitation development from an African perspective."
The recent trip to Ethiopia by NASA's administrator Major General Charles F. Bolden, who visited the Entoto Observatory in Addis Ababa, and his subsequent "discussion with the Ethiopian Ministry of Science and Technology will be one of the major focus areas of our public talk," AIAA said.
The presentation by the Ethiopian guests provides an overview of Ethiopian space activities from the late 1950s to current times on work done by ESSS and Entoto Observatory.
"Our presentation will remind us about our long term partnership with USA through highlighting Ethiopia's collaboration with Smithsonian Astrophysical Observatory on the first of its kind space geodetic and astronomical earth observation satellite tracking and imaging mission" says ESSS. The mission used "a network of 12 BEKER NUN Camera deployed all over the world in the early days of space development. One BEKER NUN camera was installed in Ethiopia in 1966 and was in operation until 1973."
The program also features a talk highlighting the "development of a concept to address and realize the prime objectives and aspirations of a water initiative program" launched by Prince Ermias Sahle-Selassie, grandson of Emperor Haile Selassie, on "water resource status in Ethiopia (both surface water and groundwater); earth observation technology and water resource monitoring nexus; water pollution and quality monitoring; water-borne and water-related diseases; major challenges for the realization of clean water supply program in rural Ethiopia; and establishing national and international partnership & cooperation for water initiative programs in Ethiopia."
In addition, the evening includes a Q&A and panel discussion covering topics such as a "new water initiative project for Ethiopia; the way forward for initiating space and Earth observation projects; and how to proceed to establish R&D collaboration between Ethiopian Space Science Society/Entoto Observatory and various organizations."
—
If You Go:
Thursday, December 3, 5:30pm,
Space Center Houston
Astronaut Gallery
1601 Nasa Rd. 1
Houston, TX 77058
Click here to RSVP
Join the conversation on Twitter and Facebook.