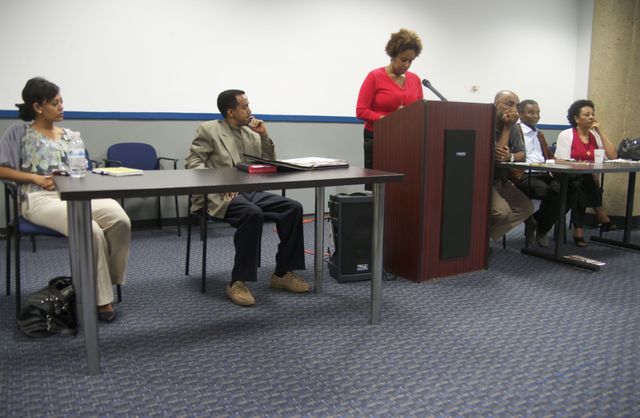 Tadias Magazine
By Tsedey Aragie

Published: Thursday, December 6, 2012
Washington, DC (TADIAS) – The issue of mental health and how we deal with it in our community has once again come to the forefront following a string of tragic incidents over the past year, including suicides and murders, that have saddened and shocked many families.
This past August I hosted a community forum in Washington, DC to learn from these tragedies and explore solutions. The gathering resulted in establishing an advocacy-group that was tasked to conduct research, come-up with needs assessment survey, and create outreach programs geared towards collaborating with organizations that work with professionals in the behavioral science fields, including educational institutions, as well as student associations.
I will be moderating a follow-up conversation on the topic next weekend as we continue the discussion surrounding the hidden mental illness crisis affecting members of the Ethiopian and Eritrean communities here in the U.S. The meeting is scheduled for Saturday December 15th at Watha T. Daniel-Shaw Neighborhood Library in D.C. We have some great speakers, but your feedback is going to be very valuable.
For those of you who live outside Washington, you can still partake via a conference call (see info below) or follow the discussion live online.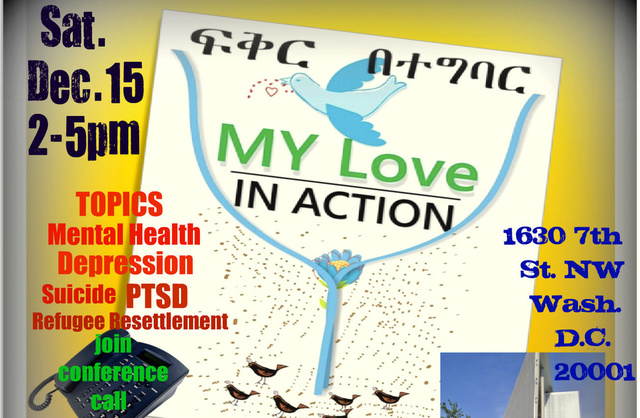 Conference Call access: 213.226.0400, PIN# 939807
—
If You Go:
Community Forum II- Mental Health
Saturday December 15th
2-5pm
Shaw Library
1630 7th Street, NW Washington D.C. 20001
Watch a Live Stream of the event at the scheduled time at:
www.ustream.tv/channel/filmstockinc
Follow us on twitter @ MyLoveInAction
—
Related:
Interview With Dr. Welansa Asrat About Mental Health Taboo in the Ethiopian Community
—
Join the conversation on Twitter and Facebook.