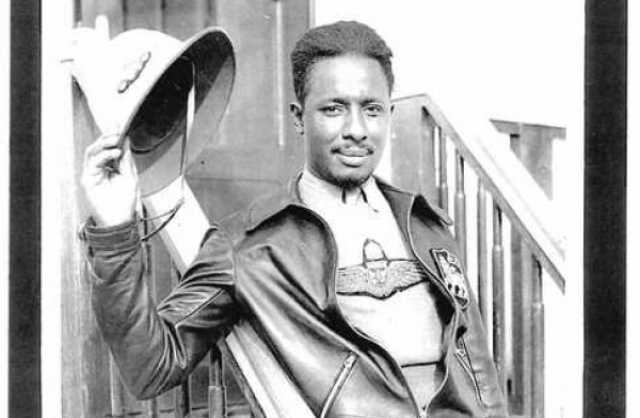 By KAT BERGERON — Special to the Sun Herald
One more thread to unravel the mystery of the "Brown Condor" is now on national bookshelves.
This forgotten Mississippi Coast hero, a daring aviator who survived a dog fight with the son of Italian dictator Benito Mussolini, encouraged other blacks to fly when it was taboo in Jim Crow America.
He helped change a ragtag Ethiopian military into a force against fascism, itself a form of the racism the Brown Condor faced in his own country.
Before the latest biography, enough was known of Col. John C. Robinson, born in Gulfport's Big Quarter in 1905, to pique the interest of Mississippi writers and researchers who produced a book and newspaper articles and conducted an academic symposium.
Yet, to most Americans, even those enthralled by military and black history, the Mississippian who was once the best known black pilot in the world is an unknown.
Phillip Thomas Tucker hopes his "Father of the Tuskegee Airmen: John C. Robinson" will bring more awareness. The 329-page biography was published earlier this year by Potomac Books.
"The catch-22 with the Robinson story is that nobody knows about it," Tucker said in a recent phone interview. "You mention the name and it doesn't ring any bells. This book was written to shed light on what really happened. The Brown Condor was an early aviation pioneer and a war hero."
Click here to read more at sunherald.com.