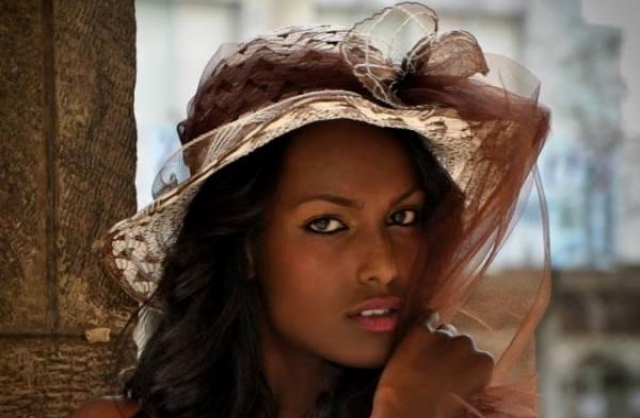 Tadias Magazine
By Tadias Staff
Published: Wednesday, December 10th, 2014
New York (TADIAS) – The current Miss World Ethiopia, Yirgalem Hadish, was recently asked by organizers of the international pageant what annoys her most about the world. "The presence of war and chaos," she answered. The Ethiopian beauty queen who is expected in London this week to join the 2014 Miss World competition — already underway featuring contestants from 125 countries — won the Miss World Ethiopia title in August by a combination of points both by a panel of celebrity judges and online public voting. The 23-year-old who lives with her sister and two brothers in Addis Ababa says she "dreams of a career as an international model or a world class chef." According to her public profile, she currently models in fashion shows and also works as a cook in a local restaurant.
Missworld.com asked another question: What item of makeup could you not live without? "I can live without makeup, because most of the time I don't use make up," Yirgalem responded.
And what is the best app she has used in the past year? "WhatsApp."
Favorite foods? "Doro Wot, pizza and salad."
In her spare time Yirgalem enjoys watching movies, playing traditional Ethiopian instruments, and visiting Ethiopia's tourist attractions.
Below are photos of Miss World Ethiopia 2014 Yirgalem Hadish:

—
Join the conversation on Twitter and Facebook.