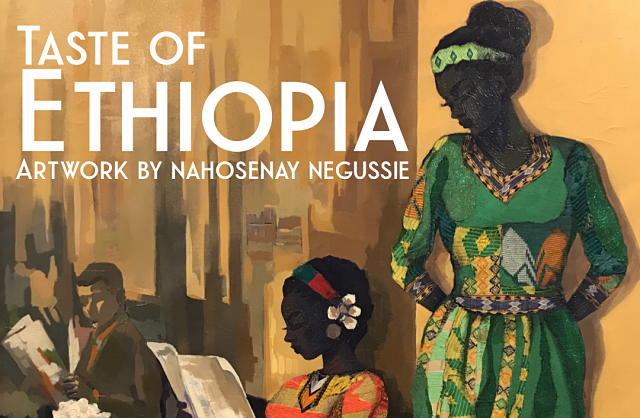 Tadias Magazine
By Tadias Staff
December 12th, 2017
New York (TADIAS) — Congress Heights Arts & Culture Center (CHACC) in Washington D.C. is hosting an exhibition entitled "A Taste of Ethiopia" featuring the artwork of Ethiopian painter and graphic designer Nahosenay Negussie along with a reception on Friday, December 15th.
"My art considers the object as a social indicator, a 'sign bearer,'" says Nahosenay in his artist statement. "Considered as instruments of political power, ideological vehicles, demonstrations of ostentatious luxury and economic power, but also as incarnations of emotions and experiences, the historical archetypes of decorative arts consummately provide me with useful material."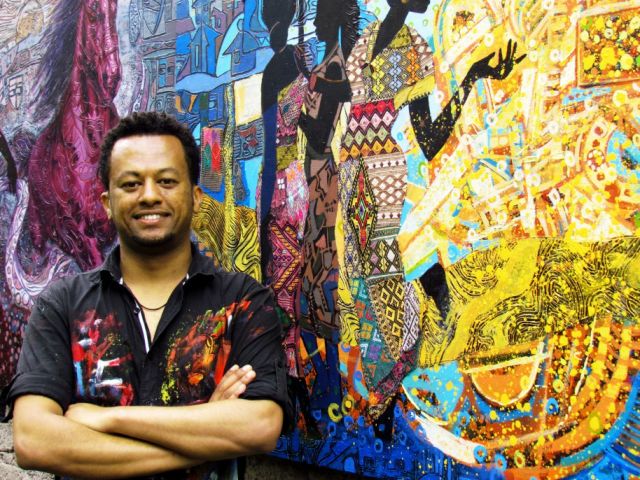 Nahosenay Negussie. (Photo: CHACC)
Born in 1987 in Addis Ababa, Nahosenay studied Graphic Design at Addis Ababa University Alle School of Fine Arts and Design. He graduated with honors in 2013 and co-founded 'Moged' Fine Arts Studio.
"During his stay in art school and after graduated he participated in different artistic activities, workshops, charity programs and showed more than eight group exhibitions," states the press release. Nahosenay has exhibited his work in several places including "the National Museum, UNECA, Radisson Blue Hotel, Alliance Ethio-Francis and Alle School of Fine Arts," while his paintings are found among public and private collectors in Ethiopia and internationally.
—
If You Go:
"A Taste of Ethiopia"
Opening reception Friday, December 15th (6PM to 9:00PM)
Congress Heights Arts & Culture Center
3200 Martin Luther King Jr. Ave,
SE Washington, DC 20032
202.505.1938
info@chacc.org
www.chacc.org
Join the conversation on Twitter and Facebook.