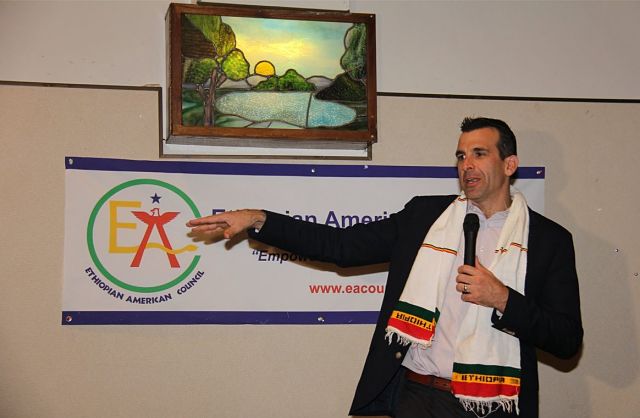 Tadias Magazine
By Tadias Staff
December 12th, 2017
New York (TADIAS) — Members of the Ethiopian American Council (EAC) attended the kick-off event on Monday evening for the re-election bid of San Jose Mayor Sam Liccardo who announced that he is running for a second term next year.
The Mayor has been a close ally of the City's Ethiopian community and in the past four years and most recently was featured as a special guest at the 2017 Enkutatash celebration hosted by EAC in September.
In discussing his intention to run for re-election with the press this past Summer Liccardo said "he wants a second term to tackle issues such as the critical lack of affordable housing in San Jose, create more opportunities for youth and make neighborhoods safer," notes the San Jose Mercury News. "The primary election is scheduled for June of next year, with a possible run-off in November if no candidate receives a majority of the vote."
Mercury News adds: "Liccardo said he spent his first term working to rebuild public safety, improve fiscal resiliency, confront poverty, expand opportunity and make City Hall as innovative as the San Jose community."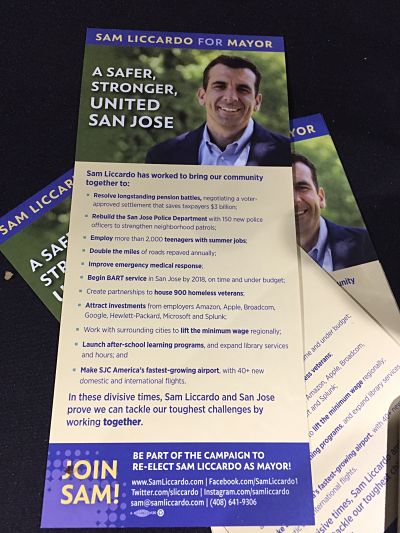 (Image: courtesy of EAC)
Liccardo's accomplishments as Mayor outlined in a recent press release and campaign literature distributed during the event held at Gordon Biersch Brewing Company (357 E Taylor Street) on December 11th included "settling pension reform battles; creating thousands of jobs for at-risk youth through San Jose Works; bringing in tech employers, revitalizing downtown; reducing veteran and chronic homelessness and converting decaying motels into low-cost apartments; and leading the rebuilding of flood-wracked neighborhoods."
—
Learn more about Mayor Sam Liccardo's re-election bid at www.samliccardo.com.
Join the conversation on Twitter and Facebook.