As one of the first countries to adopt Christianity, Ethiopia has a legacy of churches and monasteries, built on hilltops or hewn out of cliff faces, as well as vibrant traditions of worship. These are celebrated in a lavish book, Ethiopia: The Living Churches of an Ancient Kingdom.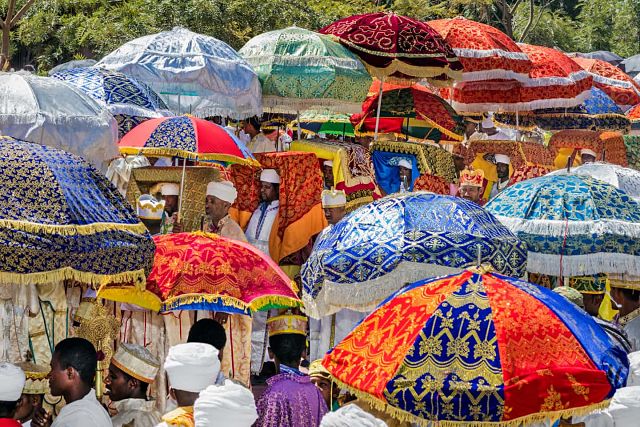 The festival of Timqat (Epiphany) celebration in Lalibela.
Ethiopia adopted Christianity in the early fourth century. Today, the Timqat festival is the most important of Ethiopia's nine major Christian feasts, taking place on 19 January to commemorate Christ's baptism. In this celebration in the northern town of Lalibela, the tabots, or tablets of law, are seen being taken from various churches – wrapped in rich cloth and carried on the heads of priests – to a place of blessing.
Read more and see photos at theguardian.com »
—
Join the conversation on Twitter and Facebook.