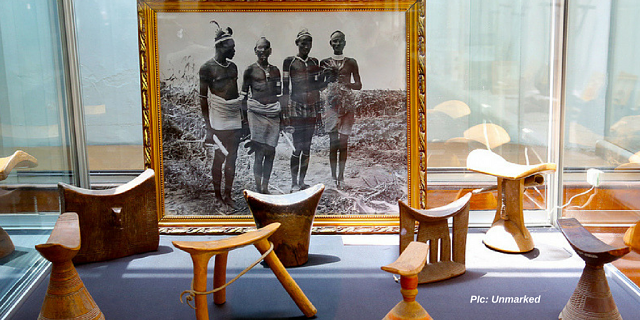 By Abadir Ibrahim
QUESTIONS, CONCERNS AND A CRITIQUE ON THE DECOLONIZATION OF ETHIOPIAN KNOWLEDGE
Addis Abeba – In an opinion piece published on a previous issue of Addis Standard, Hewan Semon proposed a conversation on the decolonization of Ethiopian studies. As much as I would have liked to take this conversation into my areas of interest (human rights, democracy and the modern Ethiopian/African state) I will stay closer to Hewan's framing for now. I will only ask further questions, raise some concerns and bring up one critique hoping to spur conversations into my fields of interest.
Colonialism: in the Rearview Mirror?
As an outsider to Ethiopian studies reading a critical take on the field, my first question was whether we needed the field in the first place. Hewan's call for decolonization suggests that Ethiopian studies, or African studies in general, have and still are growing on colonial roots. Rather than grafting Ethiopian branches on the field, wouldn't it make sense to simply find other, for example thematic, ways of organizing the study of Ethiopia?
The author's protest against colonial scholarship is that it constructs Africans in simplified and caricatured ways that make colonization palatable or even necessary. One could assume that such a gross misrepresentation of Africans/Ethiopians did not occur merely due to methodological errors. The colonial roots of Ethiopian/African studies, in all probability, emerged from a complex set of corporate, military, academic and bureaucratic interests that found, sustain and benefit from the systematic and by no means inexpensive study of Ethiopia/Africa. Given how the author expresses frustration over Ethiopian studies taking place in English and French, because scholars would not find (foreign!) funding if they used local languages, the question remains as to whether the field is still a foreign endeavor to study Ethiopia.
More follow-up questions arise when you open up the topic of decolonization beyond the humanities and social sciences. The article alludes to how Ethiopians uncritically jumped on the [colonial] bandwagons of modernization, human rights, ethnicity, development and nationalism. One could ask whether, or to what extent, any of these should also be decolonized.
—
Related:
A FRESH START TO UP THE ANTE: THE DECOLONIZING DEBATE
ON DECOLONIZING ETHIOPIAN STUDIES: METHODOLOGICAL NATIONALISM AS BAD AS EUROCENTRISM
ON DECOLONIZING ETHIOPIAN STUDIES: DECOLONIZE THE DECOLONIZERS FIRST
Join the conversation on Twitter and Facebook.