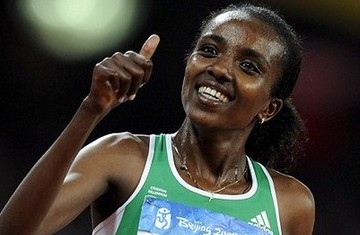 The Daily Mail Online
By Sportsmail Reporter
23rd December 2008
Double Olympic champion Tirunesh Dibaba will bid to regain her 3,000 metres indoor title at the Aviva Grand Prix in Birmingham on February 21.
Dibaba, 23, won the 5,000m and 10,000m in Beijing and now intends to embark on a
serious indoor career.
In a magnificent career, Dibaba won the 5,000 metres title at the 2003 World Championship in Paris, and claimed the 5,000m and 10,000m double at the World Championship two years later in Helsinki.
She then successfuly defended her world 10,000 title in Osaka last year.
Meanwhile UK Athletics have appointed Australian Kevin Tyler as strategic head of coaching and development. Read More.