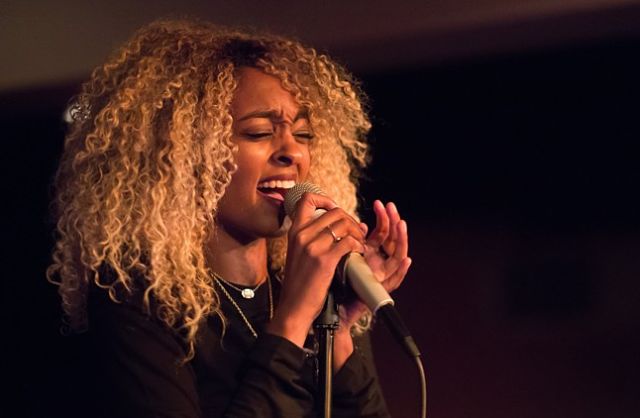 Tadias Magazine
By Tadias Staff
Published: Friday, January 6th, 2017
Mélat Kassa's Texas-Ethiopia Connection
New York (TADIAS) — In every respect up-and-coming R&B singer Mélat Kassa is a typical American kid born and bred in Austin, Texas. But her new album MéVen , which includes songs such as Negn –Amharic for "I am" — also reveals her proud international heritage as a daughter of immigrant parents from Ethiopia who fled to the U.S. during the Derg era in the 1980s.
Mélat says growing up in Texas her family's soundtrack included "Kool and the Bee Gees in the mix with Ethiopian pop stars Tilahun Gessese and Teddy Afro when the family cranked up the stereo each week to to help them knock out Saturday chores."
"My dad's mother used to always call me Addis Alem which means 'new world,'" shares Mélat in a recent interview with The Austin American-Statesman. "She was in Ethiopia when I was born," Mélat adds. "She always called me that. And then my mother's mother always called me Mewded which means 'to love."
The newspaper, which has named Mélat artist of the month for January 2017, notes that "over the past few years, the singer with the haunting doe eyes, endless cascade of white-blonde curls and inexplicably large voice contained in a lithe, 5-foot-4-inch frame, has been slowly bubbling on the alternative R&B underground in Texas and beyond. Her quietly philosophical Twitter and stylish Instagram feed each have thousands of followers. Her 2015 EP, "It Happens So Fast," earned her national looks from online urban music sources like 2dopeboyz.com and hypebeast.com and, in 2016, Essence Magazine featured her in their New & Next section."
"Starting off 2017 as Artist of the Month for the paper I used to bug my dad to buy every single Sunday growing up is incredibly surreal," Mélat said in Facebook post Thursday regarding the feature by her hometown publication.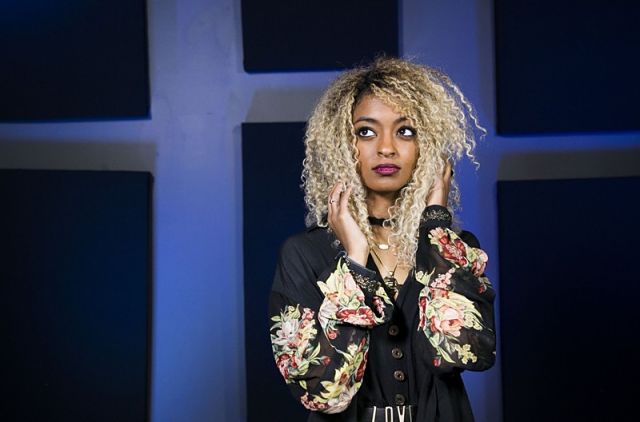 Mélat recorded a song in the Austin360 studio for The American-Statesman artist of the month series. (Photo: Kelly West/AMERICAN-STATESMAN)
Mélat called her latest album "MéVen," a personalization of the word maven, "someone who understands, someone who kind of teaches other people, leads the way," according to The American-Statesman. "Negn is the distillation of the message, but the understanding of her elders' guiding vision, spread into a broader sense of self that came into focus as she worked on the album, resolving a few personal conflicts along the way."
Read more: Austin's Mélat infuses her R&B style with a larger worldview »
—
Related:
The Ethiopian R&B Sound Of Mélat
Join the conversation on Twitter and Facebook.