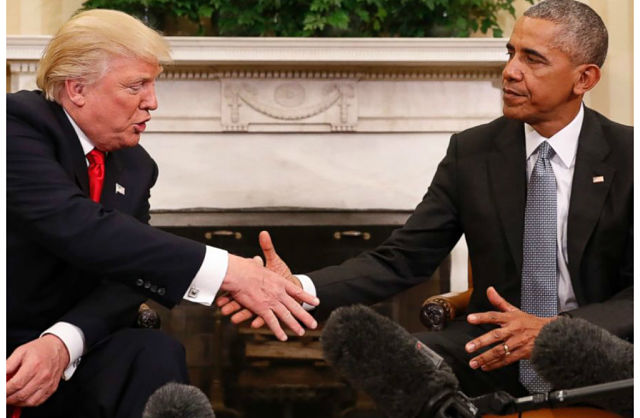 CPJ
January 9, 2017
Transition to Trump: Like In Ethiopia, CPJ Worried About Press Freedom in USA
Journalists in the U.S. experience a threatening climate covering the election and its conclusion, with President-elect Donald Trump obstructing major news organizations, attacking reporters by name, and proposing to "open up" libel laws. As the new presidential administration prepares to take over, CPJ examines the status of press freedom, including the challenges journalists face from surveillance, harassment, limited transparency, the questioning of libel laws, and other factors.
Watch Meryl Streep calls for CPJ support

American actress Meryl Streep giving her now famous speech at the 2017 Golden Globes when receiving the Cecil B. DeMille Award for lifetime achievement on Sunday, January 8th in Beverly Hills, California. She championed press freedoms, criticized Donald Trump and advocated support for CPJ. (Golden Globes 2017)
As Meryl Streep accepted the Cecil B. DeMille Award at the 2017 Golden Globes ceremony on January 8, 2017, she called on the audience and the broader community to join her in supporting CPJ. You can #StandWithStreep and click here to make a donation.
In her speech, Streep said, "Disrespect invites disrespect, violence incites violence. And when the powerful use their position to bully others, we all lose. … We need the principled press to hold power to account. That's why our founders enshrined the press and its freedoms in the Constitution."
So, Streep continued, "I only ask … all of us in our community to join me in supporting the Committee to Protect Journalists, because we're going to need them going forward, and they'll need us to safeguard the truth."
—
Related:
Letter: CPJ seeks meeting with Vice President-elect Pence
Join the conversation on Twitter and Facebook.