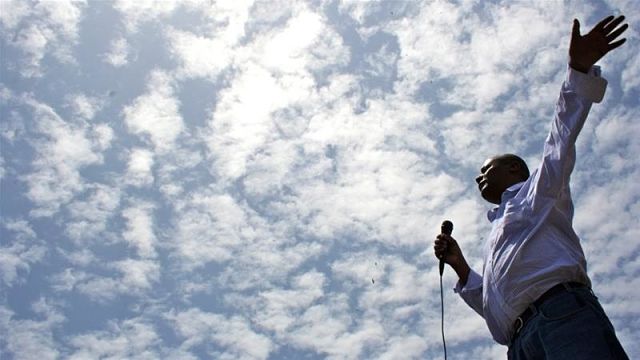 AP
By Elias Meseret 
January 9, 2017
Ethiopia targets opposition who met with European lawmakers
ADDIS ABABA, Ethiopia — Ethiopia said Monday it will not release a leading opposition figure detained under the country's state of emergency after meeting with European lawmakers in Belgium.
Prime Minister Hailemariam Desalegn told reporters that Merara Gudina of the Oromo Federalist Congress party instead will face justice.
"Individuals in the European Parliament who are harboring anti-peace elements cannot save those who trespass the law of the country," the prime minister said.
Merara is one of 22,000 people the prime minister said were detained under the state of emergency declared in October after widespread, sometimes deadly anti-government protests. The government has said several thousand have since been released.
Merara was arrested immediately after he returned from Belgium, where he met with the lawmakers about the state of emergency. He was accused of meeting with members of an armed Ethiopian opposition group in Brussels, an act banned under the emergency law.
Photos posted on social media show him sitting next to Birhanu Nega, leader of the armed opposition group called Ginbot 7 that mainly operates from Eritrea, and Feyisa Lilesa, the Ethiopian marathon runner who crossed his wrists in a sign of protest while crossing the finish line at the Rio Olympic Games.
–
Ethiopia: US Ambassador to UN Samantha Power Says Free Bekele Gerba
Join the conversation on Twitter and Facebook.