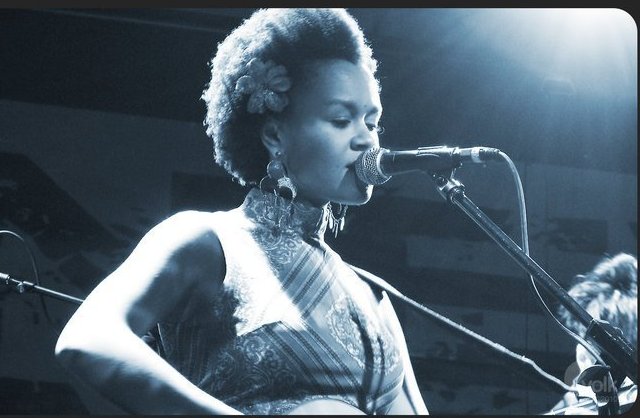 Tadias Magazine
Art Talk
Updated: Monday, January 9, 2012
New York (TADIAS) – The last time we spoke to Meklit Hadero, she was in Addis Ababa, inaugurating UN Women's campaign for gender equity with a free concert at the UN compound. A week earlier she had been named a 2012 TED Senior Fellow.
Meklit's collaborative research as a TED Fellow is entitled The Nile Project — an ambitious undertaking to create a multicultural musical platform for artists residing in the Nile basin countries. The Nile is the longest river in the world running through ten countries including Sudan, South Sudan, Burundi, Rwanda, Tanzania, Kenya, Ethiopia, Uganda and Egypt; the Nile countries also share a complex history of hydropolitics.
The Nile Project takes inspiration from The Silk Road Project, founded by Cellist Yo-Yo Ma in 1998, with the vision to form international and interdisciplinary collaborations among artists and musicians worldwide.
Meklit's partner in The Nile Project, Mina Girgis, was born in Egypt and is an ethnomusicologist who serves as Director of a community music center in northern California. "I grew up in Cairo and as a young kid I used to cross the Nile everyday to go to school," he said in a fundraising video released on kickstarter.com. "As a kid you just take the Nile for granted and you think about it as a barrier than a river that connects Egypt to a lot of other cultures."
Meklit's connnection to the Nile grew out of her trip to Ethiopia in 2001. "My mom took me to the city of Bahir Dar in Northern Ethiopia to the shores of Lake Tana, which is the source of the Blue Nile," she shares.
Meklit and Mina met last summer and came up with the idea to assemble a band composed of musicians from the various Nile basin nations. They plan to play and record music while touring the river on a boat made of recycled water bottles. In addition, they would like to bring along historians, scientists and other experts interested in the Nile Project to share information about the river through TED talks.
"Our floating caravan is going to include more than just musicians," says Meklit. "We're bringing together hydrologists, anthropologists, climate scientists, fishermen, all people whose life and work centers around the river."
In the long term, they hope to lanuch an international tour with the new musical ensemble. The first step is to promote their kickstarter campaign to raise funds for their trip on the Nile as they audition and select local musicians to join the project.
—–
For more information, read about the kickstarter campaign here.
WATCH:

–
Related:
The Irresistible Meklit Hadero Blends Ethiopia and San Francisco