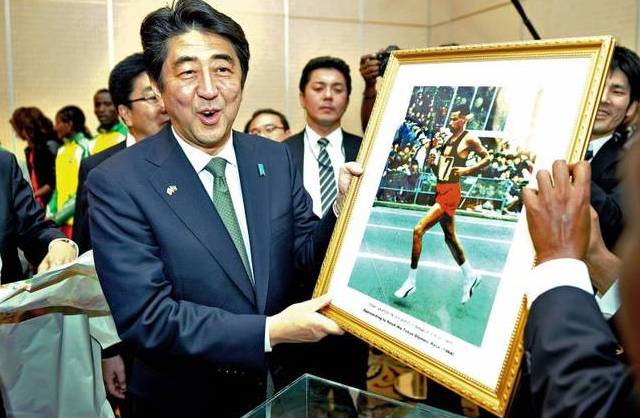 Associated Press
BY ELIAS MESERET
ADDIS ABABA, ETHIOPIA — China's diplomatic assault on Japan's prime minister moved to another continent Wednesday, as China's top official at the African Union called the Japanese leader a troublemaker just after his three-country visit to Africa.
Japanese Prime Minister Shinzo Abe visited Ivory Coast, Mozambique and Ethiopia over the last week, pledging hundreds of millions of dollars in aid and trying to shore up relations on a continent where China has made deep inroads in recent years.
Abe's Africa trip follows his visit last month to a World War II shrine in Tokyo that China views as a memorial to war criminals who assaulted the Chinese people.
Xie Xiayoan, China's Ambassador to Ethiopia and its envoy to the African Union, said Abe's visit to the Yasakuni Shrine was offensive and he called the prime minister a "troublemaker" in Asia.
The Chinese disdain for Abe's visit here went past the political level. On Sunday Chinese activists brawled with Japanese embassy security in Addis Ababa, the capital of Ethiopia, as they took pictures of the embassy and protested Abe's visit.
Read more here.
—
Related:
Japan's PM Abe meets Ethiopian running heroes on Africa tour (AFP)
Japan and China criticise each other's Africa policies (BBC News)
Join the conversation on Twitter and Facebook.