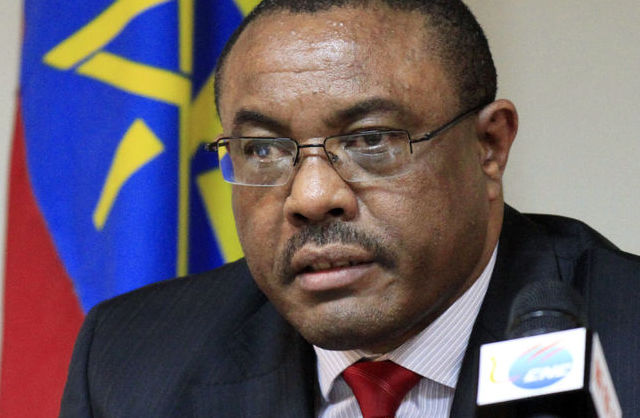 VIENNA, Jan 14, 2014 – Ethiopia's use of sweeping anti-terrorism law to imprison journalists and other legislative restrictions are hindering the development of free and independent media in Africa's second largest country, according to a report published today by the International Press Institute (IPI).
Dozens of journalists and political activists have been arrested or sentenced under the Anti-Terrorism Proclamation of 2009, including five journalists who are serving prison sentences and who at times have been denied access to visitors and legal counsel. The report, "Press Freedom in Ethiopia", is based on a mission to the country carried out in November by IPI and the World Association of Newspapers and News Publishers (WAN-IFRA).
"Despite a strong constitutional basis for press freedom and freedom of information, the Ethiopian government has systematically used the anti-terrorism law to prosecute and frighten journalists, which has put a straight-jacket on the media," IPI Executive Director Alison Bethel McKenzie said. "Our joint mission also found a disturbing pattern of using other measures to control the press and restrict independent journalism, including restrictions on foreign media ownership and the absence of an independent public broadcaster."
The report urges the Ethiopian government to free journalists convicted under the sedition provisions of the 2009 measure. These journalists include Solomon Kebede, Wubset Taye, Reyot Alemu, Eskinder Nega and Yusuf Getachew. Mission delegates were barred access to the journalists, who are being held at Kaliti Prison near the capital Addis Ababa.
Read more and download the full report here.
—
Related:
Woubshet Taye's Son Asks: "When I Grow Up Will I Go to Jail Like My Dad?"
Ethiopian Journalist Asfaw Berhanu Sentenced to More Than Two Years in Jail (CPJ)
UPDATE: Kality Twitter Chat Roundup (TADIAS)
Eritrea, Ethiopia, Egypt Among Worst Journalist Jailers (VOA News)
"Write for Rights" Campaign Launched for Ethiopian Journalist Eskinder Nega (Video)
International Rights Group Appeals for Release of Ethiopian Reporter Jailed for 18 Years (AP)
Ethiopia: A Lifeline to the World — Wire Interview With Birtukan Mideksa (Wire Magazine)
Taking Eskinder Nega & Reeyot Alemu's Case to African Court on Human Rights (TADIAS)
Join the conversation on Twitter and Facebook.