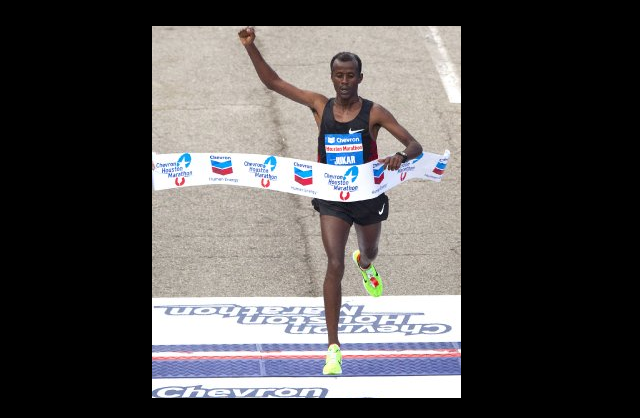 By Associated Press
HOUSTON — Ethiopian runners turned Houston into their own personal showcases on Sunday, sweeping the full and half marathons in record times.
Tariku Jufar won the men's marathon in 2 hours, 6 minutes and 51 seconds, eclipsing the previous best time of 2:07.04 set last year by Ethiopia's Bekana Daba. Jufar is the fourth straight men's champion from the African nation, and the fourth straight runner to win in a record time.
The 27-year-old Jufar shaved almost two minutes off his previous personal best, less than three years after he was seriously injured in a car accident while training. He earned his first victory in a marathon last November, winning in Beirut, following a second-place finish in Istanbul in October.
"I'm very glad to run this course," Jufar said through an interpreter. "I'm also comfortable with the weather, as well. I'm glad I could achieve what I achieved."
Alemitu Abera won the women's race in 2:23.14. The previous record was 2:23.53, set by Ethiopia's Teyba Erkesso in 2010.
—
Related:
Photos: 2012 Houston Marathon (Houston Chronicle)
Join the conversation on Twitter and Facebook.