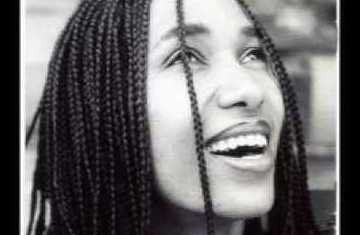 Tadias Magazine
Events News
Published: Thursday, January 20, 2011
New York (Tadias) – Internationally acclaimed Ethiopian singer Aster Aweke will perform at The Sounds of Brazil (SOB's) in New York City on Friday, February 4th, 2011.
Per Masinko Entertainment, the event's organizers, the upcoming concert marks the artist's first appearance in the city in more than six years. The comeback coincides with the release of her latest album entitled Checheho.
The Singer/Songwriter has often been dubbed "'Africa's Aretha Franklin' for her compelling combination of driving grooves and soulful vocals, singing of love, loss and life."
Aster Aweke was born in 1961 in Gonder, Ethiopia and launched her professional singing career at Hager Fikir Theater. In the late 1970s, she began performing at Addis Ababa night clubs, cultivating her songwriting and singing technique and emulating Aretha Franklin, Donna Summer and other Western vocalists whose records were popular in the local discos. She performed at various clubs and hotels, including Hotel D'Afrique, Wabi Shebelle and Ras Hotel, accompanied by the Continental Band, Shebele Band, and Ibex Band (before they became known as the Roha Band).
Aster began her recording career in Ethiopia with two 45 vinyl record releases, followed by nine cassette releases. Her last cassette, Munayë, was released in 1981, coinciding with her departure from Addis Ababa to the United States. This recording cemented her status as an enduring musical tastemaker among music lovers in Ethiopia.
Upon arriving in the United States, Aster first settled in northern California, later relocating to the Washington D.C. area – home to the largest Ethiopian community in the United States. There, she began singing in various Ethiopian restaurants. In the late 1980s, Aster was discovered by the London-based independent label, Triple Earth, an event that marked her entrance into the World Music scene. Shortly thereafter, she secured a recording contract with Sony Music Entertainment and released two major albums, Aster and Kabu, on their Columbia label.
Following her widespread popularity in the United States and Europe, Aster appeared on several radio and TV shows, including the acclaimed Night Music on the NBC television network, where she appeared as a special guest of the host, David Sanborn. She has also appeared on CNN, BBC radio and television, PBS radio and television, CBC, and London's Channel 4 Big World Café. Print appearances include Time, Newsweek, The Washington Post, The New York Times, and The Los Angeles Times.
Aster's songs have become anthems to her fans in Ethiopia, as well as to Ethiopians living abroad. Her latest release, and 23rd album, is named after a city in Gondar that is nearby the singer's birthplace. According to Kabu Records, Checheho was produced in collaboration with her longtime arranger, Abegasu Kibrework Shiota, and also features the work of several new producers, including Elias Melka, Abiy Arka, and Dawit Tilahun. "This electrifying album is sure to delight long-time and new fans alike."
Aster is currently working on another album featuring compilations of her hit songs.
If You Go:
Aster Aweke Live in NYC
At SOB's on Fri-Feb 04
Doors 11pm, show12am
Admission $35
Click here to buy advance tickets.
Source: Tadias archives, Masinko, SOB's and Myspace.