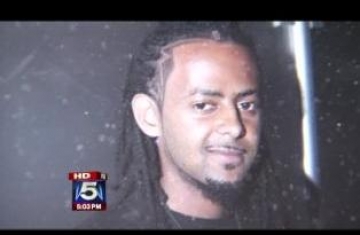 Tadias Magazine
By Tadias Staff
Published: Friday, January 21, 2011
New York (Tadias) – Beyenne Jagama, the 26-year-old independent filmmaker of the reality film Habeshan Felega, which documents the lifestyles of Ethiopians in Atlanta, has been killed following a shooting at a convenience store inside a CITGO gas station in southeast Atlanta. Beyenne was employed as the night-shift clerk at the mini-mart for only a few weeks.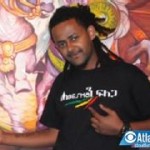 (Left: photo of Beyenne Jagama)
Per FOX 5 News: "Major Keith Meadows of the Atlanta Police Department says the suspect entered the store with a handgun and demanded money from the clerk, 26-year-old Beyenne Jagama. At some point the suspect fired his weapon four or five times, hitting Jagama in the lower abdomen." Police say the store's cash drawer was emptied and they're looking for a red pick-up truck with at least three men inside. Investigators say they're also talking to two witnesses for more answers. Police say they are reviewing surveillance video. Jagama was transported to Grady Hospital, where he later died."
According to local media reports, Beyenne, who is known to his family and friends as "J", is the city's sixth homicide victim this month alone.
Update: Sketches Released in Atlanta Store Murder
Video: Watch news report from MYFOXATLANTA