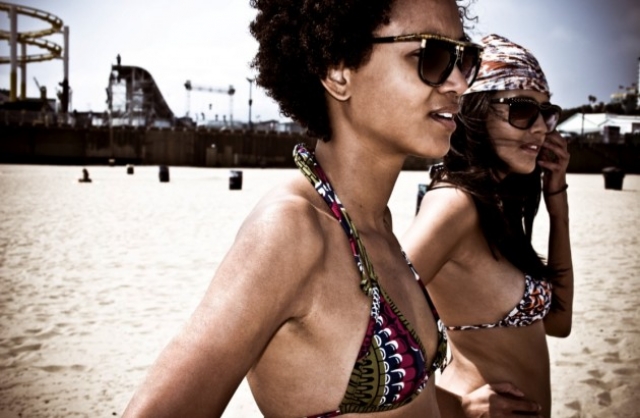 With 26,000km (16,155 miles) of coastline, Africa is a surfer's dream. Ethiopian-American entrepreneur Yodit Eklund is hoping to tap into this burgeoning beach culture with her home-grown swimwear brand Bantu Wax.
Ms Eklund founded the company in 2009, and the label went on to gain international attention – with a place on the shelves of Barneys New York, Opening Ceremony and J Crew, and in the pages of renowned fashion magazine Vogue.
But the African market remains the 30-year-old's main focus, and the company has just opened new stores in Senegal's capital, Dakar, and surfing hotspot Cape Town in South Africa. A new branch in Morocco is planned for later this year.
All Bantu Wax's colourful clothing is made on the continent too, its designs inspired by traditional African wax prints.
Women of Africa is a BBC season recognising inspiring women across the continent.
—
Related:
NY Times: Summer Fashion Highlights — African Beach Wear 'Bantu' by Yodit Eklund
Join the conversation on Twitter and Facebook.