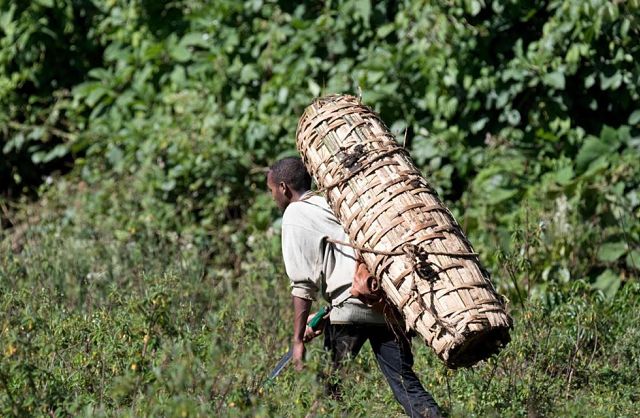 The last beekeepers of Ethiopia's Harenna Forest
The sun was beginning its evening dip as I set off into the Harenna Forest. Strange tubular shapes glowed in the treetops, catching the pale golden light.
Wedged between branches, they looked like elongated wine barrels or giant cocoons.
I was en route to witness a unique honey harvest in the forest. Here, on the southern slopes of Bale Mountains National Park in south-east Ethiopia, hand-carved beehives are placed high in the tree canopies. Reaching them to retrieve the sweet, sticky nectar is arduous – and often dangerous.
Local guide Ziyad and I followed beekeeper Said over a flower-strewn meadow before being swallowed into a tangle of trees.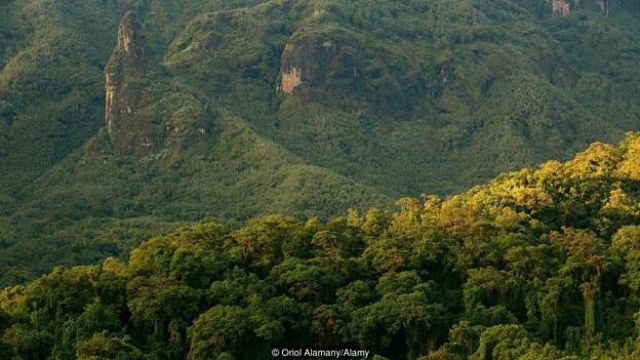 Residents of Ethiopia's Harenna Forest practice an ancient form of beekeeping (Photo: Alamy)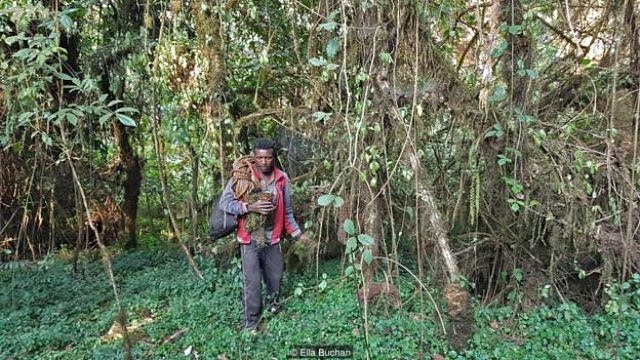 Using a rope, beekeeper Said scales the trees to harvest honey from hives 20m above the ground (Credit: Ella Buchan)
Read more and see photos at BBC.com »
—
Join the conversation on Twitter and Facebook.