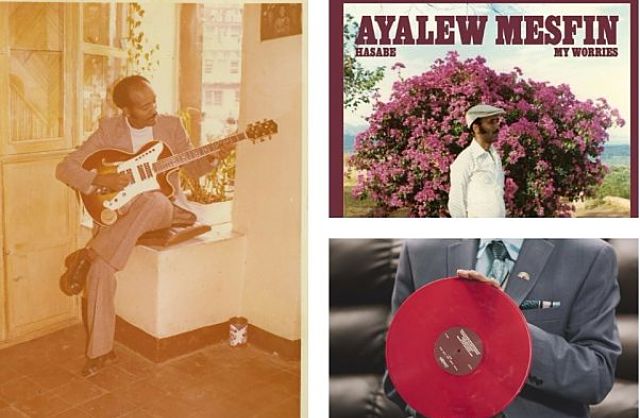 Tadias Magazine
By Tadias Staff
January 24th, 2018
New York (TADIAS) — One of the great voices of Ethiopia's golden age of music, Ayalew Mesfin, has been revived with the release of his first vinyl compilation entitled Hasabe (My Worries).
Ayalew Mesfin's record was released on Tuesday with the help of Vinyl Me, Please and Now Again records.
"Ayalew Mesfin Chufa [who is originally from the historical Wollo region], professionally known as Ayalew Mesfin, is an Ethiopian musician of the highest caliber. His voice is as pliable and emotive as those of the country's '70s stars, like Mahmoud Ahmed, Alemayehu Eshete and Tilahoun Gessesse, three singers who came to prominence shortly before he did, but who are now considered his peers," the record company Vinyl Me, Please, which issued the album in partnership with Now Again records, said in an announcement."
"The music he forged with his Black Lion Band is amongst the funkiest to arise from Addis Ababa; his recording career, captured in nearly two dozen 7" singles and numerous reel-to-reel tapes, shows the strata of the most fertile decade in Ethiopia's 20th century recording industry, when records were pressed constantly by both independent upstarts and corporate behemoths, even if they were only distributed within the confines of this unconquerable East African nation."
Ayalew will be accompanied by the Ethiopian American group, Debo Band, as he launches his U.S. West Coast tour in February 2018 with stops in Los Angeles and Berkeley in California, and his now hometown of Denver, Colorado.

Ayalew Mesfin (Courtesy photos)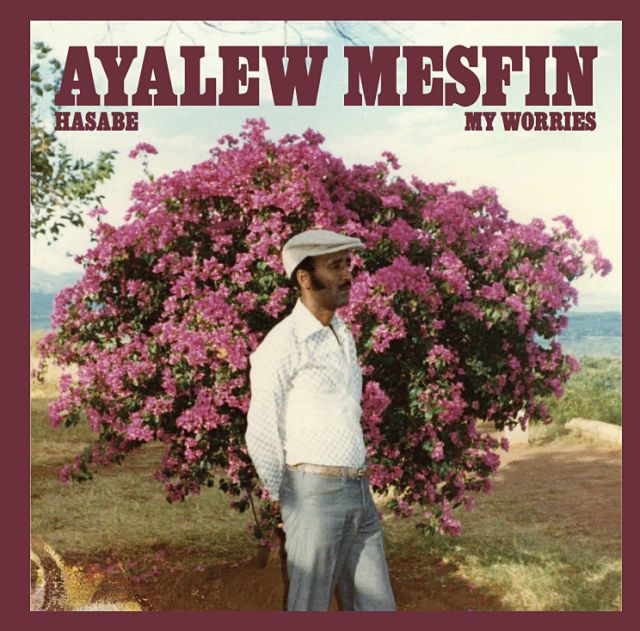 (Courtesy photo)
The majority of Ayalew Mesfin's albums were recored between 1975 and 1977. "This was the era when Mesfin founded the Black Lion Band and succeeded in creating one of the greatest discographies of Ethiopia's 1970s," the press release notes. "His is the last bastion of unheard Ethio-groove, and the culmination of decades of modernization in Ethiopian music."
Eothen Alapatt, Founder of Now-Again Records says: "With "Hasabe: My Worries," we make the case that Ayalew's music deserves to be in the canon of Ethiopias 70s greats, from Mulatu Astatke to Mahmoud Ahmed to Alemeayehu Eshete. And we attempt to show how a century of political tumult and musical revolution came together in this unconquerable East African nation to make some of the most compelling music of the latter half of the 20th century: Ethio-Groove, still thrilling and vibrant when heard as new, today. "
—
Related:
The Oppressed And Now Revived Ethio-Groove Of Ayalew Mesfin: Read An Exclusive Excerpt From The Liner Notes To 'Hasabe' (My Worries)
Join the conversation on Twitter and Facebook.