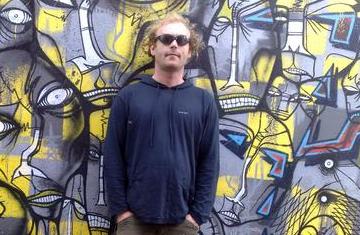 Tadias Magazine
Arts News
Published: Wednesday, January 27, 2010
New York (Tadias) – Dan Harper, the British artists who co-wrote and sound engineered Dub Colossus' album A Town Called Addis with Nick Page, and most recently his own album PUNT Made in Ethiopia (Harper Diabate Records) featuring an incredibly diverse list of musicians, ranging from talent he spotted at a traditional Azmari joint to sessions with singer Tsedenia and the legendary Mahmoud Ahmed, has been nominated for the 2010 Songlines Music Awards' Best Cross-Cultural Collaboration, which recognizes outstanding talent in world music.
According to the organizers' website, there are four categories for the 2010 awards: Best Artist, Best Group, Cross-Cultural Collaboration, and Newcomer.
Harper stresses that the collaboration is not trying to imitate how Ethiopians play music. Rather it's an entirely improvisational recording. Invisible System has played at the Addis Music Festival as well as several live concerts in the U.K. Proceeds from the album are helping to establish a charity focusing on providing resources to artists and musicians in the developing world, an issue which Harper believes is often neglected by international NGOs.
You can help Harper win and propel Ethiopia and dub into world music. There are only 2 days left to submit your 2009 favorites, so hurry and and go to: http://songlines.co.uk/music-awards/ and cast your vote for: Invisible System, Punt (Made in Ethiopia).
Read Tadias Magazine's interview with Dan Harper:
Cross-Cultural Music Improvisations: A Conversation with Dan Harper

Punt, Made in Ethiopia album cover.