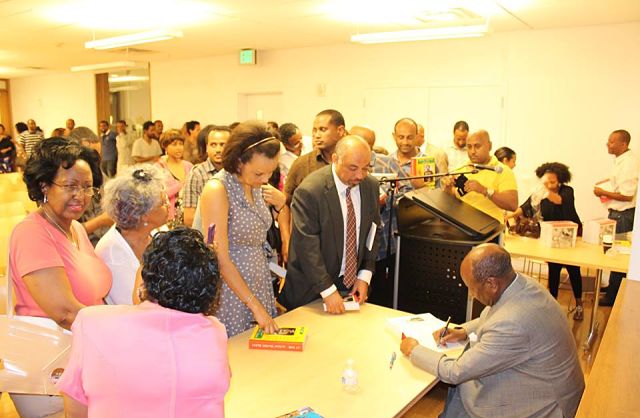 Tadias Magazine
By Tadias Staff
Published: Thursday, January 28th, 2016
New York (TADIAS) — The Taitu Cultural & Educational Center (TCEC) announced that it will commence a free tutoring and mentoring program starting this weekend.
Three years ago, the Washington, D.C. area organization opened a library and research center dedicated exclusively to Amharic publications — the first of its kind in the U.S. The original collection featured more than 900 Ethiopian books and rare periodicals including newspapers, biographies, children's books, fiction, political journals, comedy and poetry publications.
TCEC's tutoring and mentoring program will be held every Saturday from 2-6pm at the Silver Spring Civic Center located at 1 Veterans Plaza, Silver Spring, Maryland.
"The core group managing the program has been providing mentoring and tutoring services for more than a decade in the Washington DC metro area and comprises of accomplished individuals. Tayitu Cultural & Educational Center encourages local area parents to participate and get their children registered in this exciting opportunity," stated the press release from TCEC, adding that "Tayitu calls on volunteers to join the program and be role models to our children by helping in schoolwork and occasionally getting involved in sports, arts and other scheduled programing."
—
For more information about the program, visist www.tayituculturalcenter.org.
Join the conversation on Twitter and Facebook.