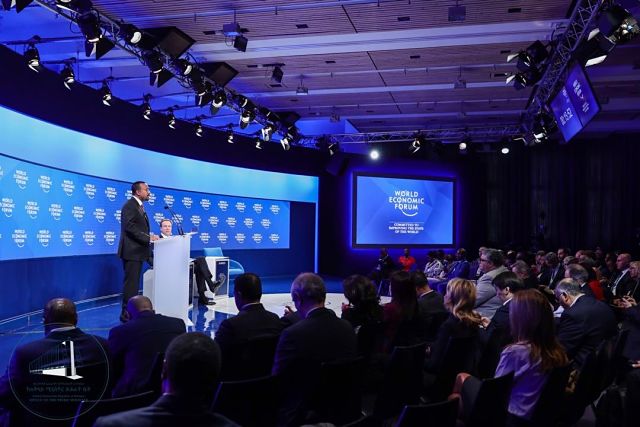 CNBC
Here's what everyone will be talking about at Davos in 2020 and beyond
Understanding the state of our world and how we can shape that agenda is the primary purpose of the World Economic Forum's annual meeting at Davos, Switzerland.
The theme for this year's gathering is Globalization 4.0 – how we're handling the changes wrought on the world by the increasing interconnectedness of cultures and economies.
We must also reckon with the future. Digitization, Big Data, and the migration of IT services to the cloud are driving change now but we're also starting to see the opportunities that will lead to Globalization 5.0.
These are the themes we believe will dominate the Davos gatherings of the future:
—
Related:
The 2020 World Economic Forum on Africa to be Held in Ethiopia (UPDATED)
Watch: At World Economic Forum PM Abiy Outlines New Investment Opportunities in Ethiopia:
Join the conversation on Twitter and Facebook.