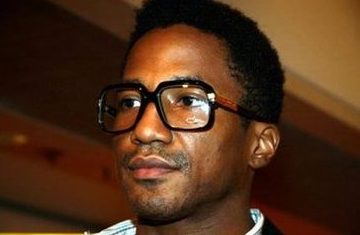 February 4, 2009
Q-Tip returns to the world of film with Holy Rollers, a character-driven drama, inspired by a true event from the late 90s when a young man from the Hasidic community was caught trafficking ecstasy into the US. Q-Tip will play an Ethiopian drug dealer in the indi drama, alongside Jesse Eisenberg (Sam Gold), a young Hasidic man seduced by the money, power and misplaced sense of opportunity; Justin Bartha (Yosef), a young man in his community who is already mixed up in the complicated and dangerous world led by an Israeli drug dealer played by Danny A. Abeckaser. (Source: EURweb)
More on Q-Tip from EURweb.com
On November 4th of last year, a historic day for many reasons, hip-hop icon Q-Tip released one of the most acclaimed albums of 2008- The Renaissance (Universal Motown).
A reflection of the genre's golden age and progression into new musical territory, the album continues to catch the ears of music fans across the globe. "If you want rap music with a shelf life longer than milk, take a listen to Q-Tip's The Renaissance," proclaims Newsweek. Read more.

Today, Thursday, February 5th, Q-Tip is slated to appear on PBS's Tavis Smiley show.