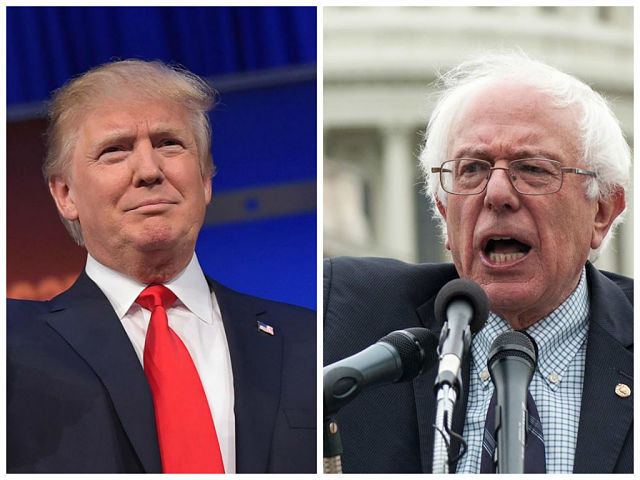 BY LAWRENCE O'DONNELL
In the 'Year of the Outsiders', American politics has never seen anything quite like the Donald Trump for President show.
How did he become the frontrunner for the Republican nomination?
Watch: 2016 Year of The Outsiders — Special Edition of MSNBC's The Last Word
Bernie Sanders' The 'outsider' approach
In the following video Bernie Sanders talks to MSNBC about what it's like to be an outsider in the race for the Democratic presidential nomination. "The landslide winner of the Democratic Party's New Hampshire primary is a career politician who has lived outside the two-party system for more than 30-years," explains the host Lawrence O'Donnell. "He was elected as Mayor of the biggest city in Vermont as an independent, he was elected to the House of Representatives as an independent, then elected to the United States Senate as an independent." O'Donnell adds: "And through it all Bernie Sanders has been a self-proclaimed socialist — probably the single most harmful label an American politician can have. It's right down there at the bottom of a list of categories in the Gallup poll. In that poll more people say they would vote for an atheist or a muslim than would vote for a socialist for president. And many more people in that poll say they would vote for a gay candidate for president than the number of people who would vote for a socialist candidate for president. Nothing says 'outsider' in American politics more strongly than the word at the bottom of that poll: socialist."
Watch: Bernie Sanders: The 'outsider' approach
—
Related:
NH primary: Trump Wins, Hillary 'Feels the Bern'
In Iowa Trump Defeated, Hillary Wins
Former NYC Mayor Bloomberg, Sensing an Opening, Revisits A Potential White House Run (NY Times)
Join the conversation on Twitter and Facebook.