Source: BBC
Wednesday, 18 February 2009
Ethiopia's most famous pop singer, Teddy Afro, has had his sentence for manslaughter reduced on appeal.
He was jailed for causing the death of a young homeless man through dangerous driving and failing to stop at the scene of the accident.
The sentence was reduced from six years to two years, which means that – allowing for time already served – he could be free very shortly.
The singer has always denied committing the crime.
As news of the decision rippled out across Addis Ababa, groups of young people gathered in the streets, cheering and hugging each other at the news that their favourite singer would soon be free. Read More.
—
Related from BBC:
Friday, 5 December 2008
Ethiopian pop star Teddy Afro has been sentenced to six years in jail for the manslaughter of a homeless man.
The singer was found guilty of running the man down in his car and driving away without reporting the incident in Addis Ababa in 2006.
Ethiopia's best-known pop star was also convicted of driving without a licence.
His music became an anthem for opposition protests in 2005 and many fans believe the charges were politically motivated.
But the Ethiopian authorities have denied this. As he passed sentence, the judge said the prosecution was not in any way a vendetta.
There had been some confusion about which night the homeless man had died.
On the first date the singer – whose real name is Tewodros Kassahun – had an alibi: He was out of the country.
On the second possible date, Teddy said he had been out with friends. But the judge was not convinced and found him guilty on all charges.
As he was led away from the courtroom by police, Teddy said: "I feel free."
Photos from Tadias archives: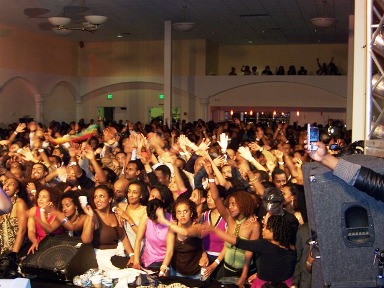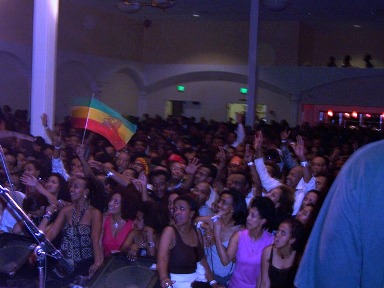 Above: Teddy's fans at the Rosewater Hall in San Jose, California
on January 20th, 2007. (Photos by D.J. Fitsum).
Click to see hot shots.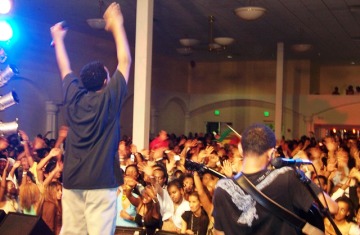 Above: Teddy Afro performing at the Rosewater Hall in
San Jose, California on January 20th, 2007.
(Photos by D.J. Fitsum)
Click here to see hot shots.