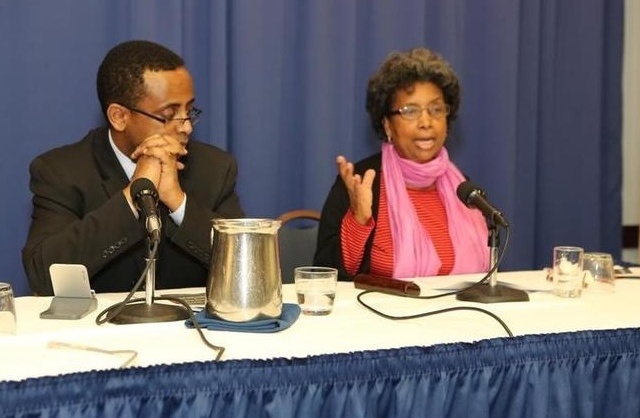 Tadias Magazine
By Tadias Staff
February 19th, 2018
New York (TADIAS) — The Maigenet Shifferraw Fellowship (MSF) announced that it's now accepting research proposals from around the world on topics affecting Ethiopia women internationally.
The annual academic fellowship, which is managed by the Center for the Rights of Ethiopian Women (CREW), "provides short-term financial compensation for those conducting research on girls or women [as well as] community organizations striving to empower or improve the situation of Ethiopian girls and women in Ethiopia," the announcement said."
The fellowship was established two years ago to honor the late Ethiopian researcher and activist Dr. Maigenet Shifferraw, who was the founding President of CREW. Describing its guiding principles, MSF's media statement reads: "First, the experience of Ethiopian women and girls, like in other parts of the world, needs to be researched and documented so that we all can gain some knowledge and serve humanity better. Second, those who strive to protect women and girls' rights and improve their situation need to be recognized and encouraged."
CREW states that it encourages applicants to submit their proposal by March 10, 2018.
—
Learn more about the fellowship at centerforethiopianwomen.org.
Join the conversation on Twitter and Facebook.