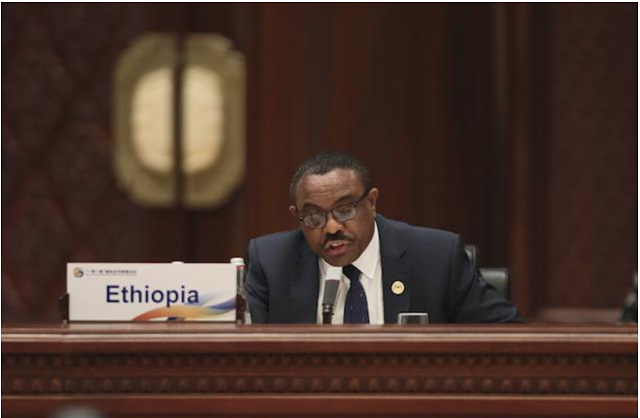 Crisis in Ethiopia: elections, and fast!
Excerpt
The crisis in Ethiopia has suddenly gained momentum and reached a tipping point. Things could go either way. The country could dig itself even deeper, with consequences that don't bear thinking about. Or there could be a broad realisation that Ethiopia is "at the precipice", bringing a surge of realism and pragmatism that would finally start a process of political rebuilding on solid, inclusive and lasting foundations.
This will require compromise, an attitude that is, to say the least, somewhat unfamiliar in traditional Ethiopian culture. All the actors will have to find a balance between what they would like to get and what they can get, between the short-term and the long-term. But time is short, numbered in weeks, maybe days.
Capsizing
The system of government introduced in 1991…is irremediably dead. The snap resignation of Prime Minister Hailemariam Dessalegn on February 15 marked the serving of the official death certificate…Hailemariam probably did not want to be held responsible in the event that it should capsize. He may also have hoped that his departure would back the ruling coalition into a corner and leave it with no other alternative than to set a course out of the storm and form a new crew capable of following it…
Ethnic clashes and nationalist hysteria
"Ethnic clashes" are proliferating. In some cases the regional or local security forces do nothing to stop them. A symptom of this odious climate: on websites accessible in Ethiopia , especially in the comments sections, overtly racist interethnic attacks, which would be an offense anywhere else, are flourishing as never before.
Early general elections
First, they would clarify the political landscape. Each force would be required to present voters with its flagship measures for rebuilding the system of political, economic, military or security power. The goal would not simply be a change of regime. It would include the distribution of powers and resources within the federation, hence the famous "nationalities question" that lies at the heart of the current crisis and for almost two centuries has undermined the capacity of Ethiopians to live together.
Click here to read the full article »
—
Related:
Ethiopia's Great Rift (Foreign Policy Magazine)
U.S. Urges Ethiopia to Reconsider State of Emergency
Ethiopia Vows No Military Takeover Amid Latest Emergency (AP)
UPDATE: Ethiopia Says State of Emergency Will Last Six Months
Ethiopia: Seize the Moment (Editorial)
PM Hailemariam Desalegn Resigns (Reuters)
UPDATE: Eskinder Nega & Woubshet Taye Released From Prison
Ethiopia drops charges against Zone 9 bloggers
Bekele Gerba Freed Amid Protests
Signs of Hopeful Debate Emerge Online as Ethiopia Grapples with Future
Ethiopia's Crisis of Ethnic Politics Taking Toll on Poor People
Ethiopia: 2,300 More Prisoners Pardoned
Interview: Merera Gudina Calls for Dialogue (AFP)
Ethiopia: Is This the Start of Reforms or Just a Pause in Repression? (The Economist)
Ethiopia: Media Roundup of Reactions to Announced Release of Political Prisoners
Join the conversation on Twitter and Facebook.