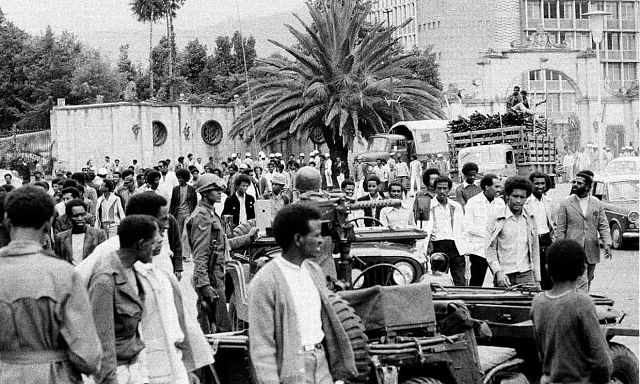 Global Citizen
5 Peaceful Protests That Led to Change
Peaceful stances against unequal civil rights have been successful throughout history and nonviolent movements can lead to meaningful systemic change. Reflecting back on several landmark moments can act as a guide for action in these tumultuous times to gain equality for all lives in society.
Here are five peaceful protests which led to positive social, and political changes.
The Salt March
During the transition between the wet to dry season of 1930 Mahatma (Mohandas) Gandhi led a peaceful protest against Britain's imposed law dictating no Indian could collect or sell salt in the country. Followed by dozens, Gandhi walked over 240 miles leading protesters to the Arabian Sea to pick up a small handful of salt out of the muddy waters of the sea. Seventeen years later, after this peaceful yet defiant act, India gained independence from Britain.
Suffrage Parade
This message, "To ask for freedom is not a crime," still holds true today. Peaceful protests like the 1913 Suffrage Parade shared the voices of over 5,000 courageous women speaking out for the right to equal political participation. This protest can remind us peaceful acts have the power to change the system. "We are here, not because we are law-breakers; we are here in our efforts to become law-makers." – Emmeline Pankhurst
Singing Revolution
Music and social activism have long been "partners in [nonviolent] crime." During the Singing Revolution, Estonia literally sang its way out of the rule under the Soviet Union. In 1988, more than 100,000 Estonians gathered for five nights to protest Soviet rule. This was known as the Singing Revolution. For Estonians, music and singing acted as a way to preserve culture while the small but fierce country held it's own during invasion from Germany, Sweden, Denmark and others. In 1991, after decades of Soviet rule, a country with just 1.5 million people regained it's independence.
Click here to read the full article at globalcitizen.org »
—
Related:
Ethiopia Vows No Military Takeover Amid Latest Emergency (AP)
U.S. Urges Ethiopia to Reconsider State of Emergency
UPDATE: Ethiopia Says State of Emergency Will Last Six Months
Ethiopia: Seize the Moment (Editorial)
PM Hailemariam Desalegn Resigns (Reuters)
UPDATE: Eskinder Nega & Woubshet Taye Released From Prison
Ethiopia drops charges against Zone 9 bloggers
Bekele Gerba Freed Amid Protests
Signs of Hopeful Debate Emerge Online as Ethiopia Grapples with Future
Ethiopia's Crisis of Ethnic Politics Taking Toll on Poor People
Ethiopia: 2,300 More Prisoners Pardoned
Interview: Merera Gudina Calls for Dialogue (AFP)
Ethiopia: Is This the Start of Reforms or Just a Pause in Repression? (The Economist)
Ethiopia: Media Roundup of Reactions to Announced Release of Political Prisoners
Join the conversation on Twitter and Facebook.