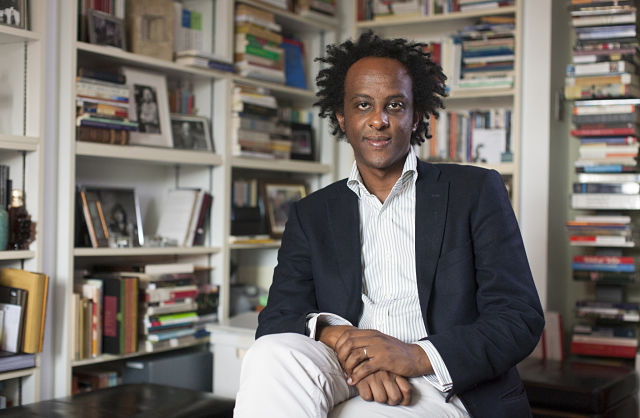 Tadias Magazine
By Tadias Staff
Updated: Tuesday, February 28th, 2017
New York (TADIAS) — Next week in New York City Ethiopian-American novelist and writer Dinaw Mengestu will be one of the featured speakers at a Pen America town hall meeting entitled "The Role of the Writer in Trump's America."
"The role of the writer is being tested in an era of new and intensified attacks on the First Amendment, the discrediting of the press and journalists and efforts to obscure and distort the truth," Pen America stated in a press release. "Writers have been at the vanguard of chronicling, interpreting and helping shape responses to fast-breaking developments that have the potential to remake essential aspects of our politics and society."
In addition to Dinaw Mengestu scheduled speakers include Daniel Alarcón, Masha Gessen, Salman Rushdie, and Andrew Solomon.
Pen America added: "The last few months have seen so-called fake news and "alternative facts" challenge the authority of legitimate news sources, expertise and scientific knowledge discredited, and the value of arts and culture questioned. At the same time, millions of Americans are finding new ways to express their views in protest. These developments pose important questions for the role of the writer: Do writers have any unique obligations that derived from the political challenges of the day? Should the roles of writer, artist, citizen, and activist converge? How can the breadth and diversity of the literary community be reflected without detracting from unified efforts? What obligations exist within and amongst the literary community and its sub-cultures? Does the literary community need to evolve to meet the challenges of this moment, and how?"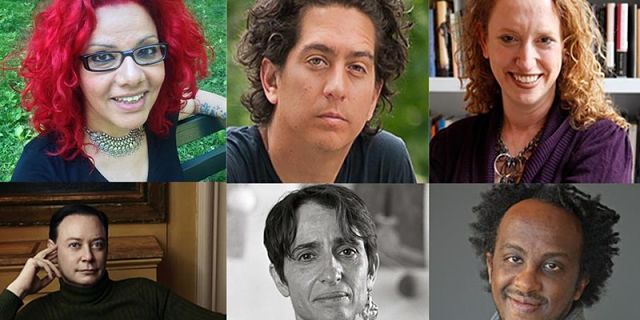 TOWN HALL MEETING: The Role of the Writer in Trump's America Opening remarks from Daniel Alarcón , Masha Gessen, Dinaw Mengestu, Salman Rushdie, Andrew Solomon, and more to be announced. (Pen America)
Following remarks from the featured writers an open mike discussion will be held among members of PEN America.
—
If You Go:
Wed, March 8, 2017
7:00 PM – 9:00 PM EST
Frederick P. Rose Auditorium
41 Cooper Square
New York, NY 10008
Click here to register
Join the conversation on Twitter and Facebook.