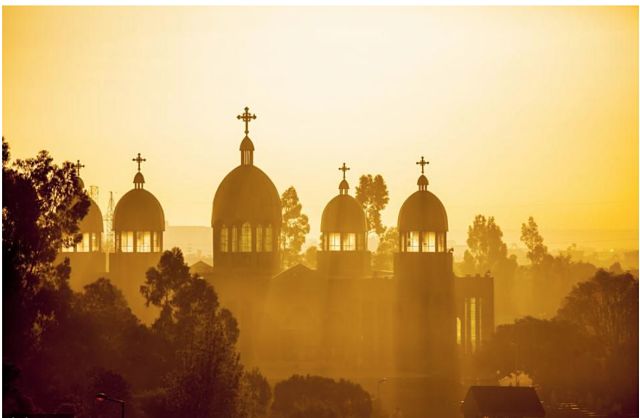 Tadias Magazine
By Tadias Staff
February 27th, 2018
New York (TADIAS) — Forbes magazine has named Ethiopia's sprawling capital Addis Ababa among its list of the 10 coolest cities around the world to visit in 2018.
Forbes says Addis Ababa represents the very fabric of Ethiopia, which is "home to more than 80 nationalities, it's a cultural epicenter and gateway to an ancient world."
The magazine adds: "The fascinating Ethnological Museum is one of Africa's top museums, but the real hidden highlight of Addis is its late-night scene, which is hosted in atmospheric underground jazz clubs. Close an evening with Ethio-Jazz and discover a fusion of traditional music, Afro-funk and jazz."
Addis Ababa is one of three African cities highlighted by the business publication as the best international holiday destinations for this year. The 2018 list includes Nagasaki, Japan; Puebla, Mexico; Malacca, Malaysia; Yogyakarta, Indonesia; Arequipa, Peru; Cairo, Egypt; Brazzaville, Congo; Medellin, Colombia; and Leon, Nicaragua.
See the full list at Forbes.com »
—
Related:
Harar: Ethiopia's City of Saints the Best Place in the World to Visit in 2018
Join the conversation on Twitter and Facebook.