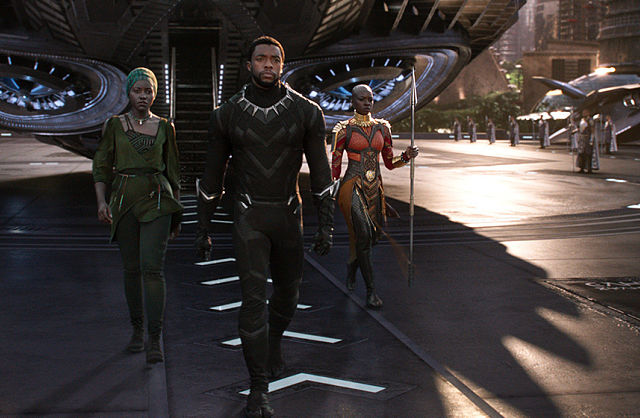 Africa's real Wakanda and the struggle to stay uncolonized
ADDIS ABABA, Ethiopia — The Marvel Comics movie "Black Panther" has wowed audiences across the United States and around the world, including Africans who have cheered on the African superheroes and their fictional Kingdom of Wakanda.
There is a little something for everyone in Wakanda for Africans. The show's designers seem to have attempted to incorporate stylistic elements from all over the continent to create the film's look, as this one impressive Twitter thread has documented.
Ethiopian audiences, in particular, have warmed to the movie, and more than a few have cited their own country as the inspiration for Wakanda, a hidden mountain kingdom in the movie that was the only country in Africa not to be colonized.
Indeed, Ethiopia itself has the distinction of being the sole country on the continent to resist the European scramble for Africa in the late 19th century, when the continent was divided up into colonial possessions.
In fact, a bit like Wakanda, Ethiopia, or Abyssinia as it was once known, was also long shrouded in mystery for Europeans during the Middle Ages, a mythical Christian kingdom of great wealth, surrounded by hostile Muslim states, hidden in the mountains and home to the legendary Prester John.
A number of Ethiopians have noted on social media the similarities between Wakanda and Ethiopia. Among them is Tsedale Lemma, editor of the Addis Standard, one of the few independent media outlets in the country, who took time out of reporting the country's state of emergency to say that Ethiopia is Wakanda, "minus the techno-utopia."
How much the legend of Ethiopia influenced "Black Panther" creator Stan Lee is up for debate, but the character first appeared in 1966, three years after Ethiopian Emperor Haile Selassie visited the United States and President John F. Kennedy, treating the world to the spectacle of African royalty claiming centuries of lineage.
—
Related:
SEED Honors Ethiopia's Universal Impact on the Pan-African World
Join the conversation on Twitter and Facebook.