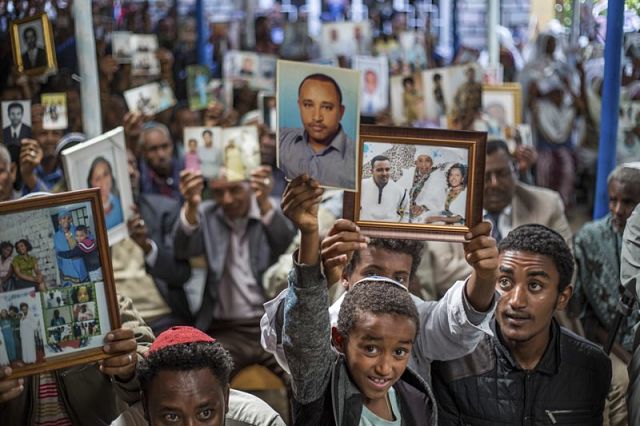 The Associated Press
By Elias Meseret 
ADDIS ABABA, Ethiopia — Representatives for thousands of Ethiopian Jews announced Wednesday they will stage a mass hunger strike if Israel eliminates funding to allow them to join their families in that country.
Hundreds gathered at a synagogue in Ethiopia's capital, Addis Ababa, to express concern that Israel's proposed budget removes the funding to help them immigrate to reunite with relatives.
Most of the nearly 8,000 Ethiopian Jews in the East African nation are said to have family members already in Israel. Some told The Associated Press they have been separated for well over a decade.
Activists say Israel's government in 2015 pledged to bring the remaining Ethiopian Jews to Israel. In 1991 with Ethiopia in civil war, Israel carried out the dramatic Operation Solomon, successfully airlifting out some 14,500 Ethiopian Jews in less than two days.
—
Join the conversation on Twitter and Facebook.