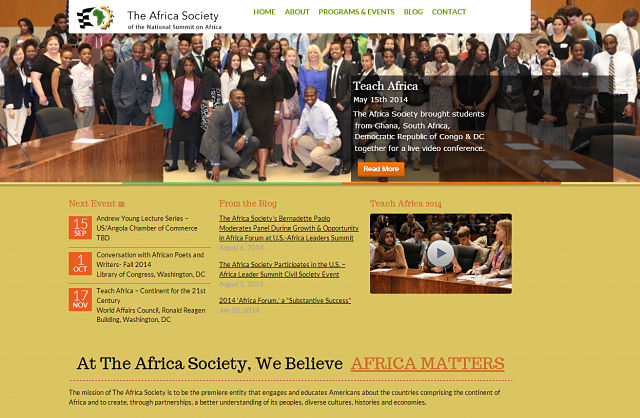 Tadias Magazine
By Tadias Staff
Published: Monday, March 2nd, 2015
Washington, D.C. (TADIAS) — Grant Harris, Special Assistant to President Obama and Senior Director for African Affairs on the National Security Staff of the White House, is the featured speaker at the first 2015 Ambassador Andrew Young Lecture Series that starts this week in Washington, D.C.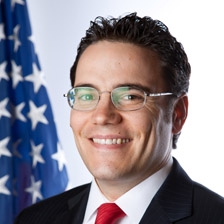 "The Andrew Young Lecture series features distinguished speakers whose work has impacted and advanced the agenda of issues affecting the continent of Africa and U.S.–Africa relations," announced The Africa Society of the National Summit on Africa who are organizing the event. "Named in honor of the former Chairman of The Africa Society Board [Ambassador Andrew Young] the Series was launched in 2002 and has since rotated through several African embassies." The 2015 inaugural lecture and reception will be held at the Ethiopian Embassy on Tuesday, March 3rd.
Organizers add: "Since its inception, the series has drawn over 4,000 participants and attendees and served as a platform from which to raise awareness about African issues that require attention, media coverage, and action. Lecture topics have included 'Good Governance and Development in Africa,' 'Africa is Hope: Struggle Against the HIV/AIDS Pandemic,' and 'The Niall Mellon Township Initiative in South Africa.'"
Prior to becoming Special Assistant to the President, guest speaker Grant Harris served as Deputy Chief of Staff and Senior Policy Advisor to Susan E. Rice when she served as UN Ambassador. "Previously, Mr. Harris was an associate at the law firm of Cleary Gottlieb Steen & Hamilton LLP, where he focused on international financing and business transactions. Prior to that, Mr. Harris served in the African Affairs Directorate at the National Security Council at the White House and at the U.S. Mission to the United Nations during the Clinton Administration."
—
If You Go:
Tuesday, March 3, 2015
6:30 p.m.-8:30 p.m.
Embassy of Ethiopia
3506 International Drive, N.W.
Washington, D.C. 20008
To RSVP, email Sarah Kuruswo at SKURUSWO@AFRICASUMMIT.ORG
or call: 202-232-3862
—
Related:
Brookings Institution Recommends Obama Visit Ethiopia, Kenya & Nigeria
Join the conversation on Twitter and Facebook.