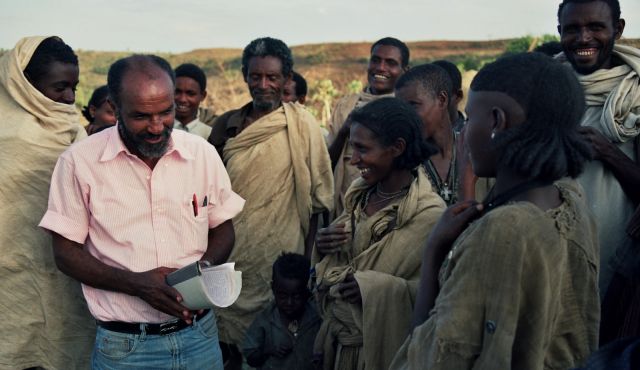 By Ofer Aderet
Many honorifics were awarded to Mossad operative Zimna Brahani, who was buried on February 22 in Lod.Thousands of people from Israel's Ethiopian community came to pay their last respects to the man they called "hero," "saint," and "angel..
Senior citizens, adults and robed kessim (priests) holding colorful umbrellas mingled with young people in jeans and trendy shirts, remembering the man who had embraced and extended a hand to them on their difficult and dangerous journey from Ethiopia and who for decades acted on the community's behalf.
"Nearly the entire Ethiopian immigration passed through his hands. He was a classic example of the real Zionist," said Micha Feldman, who was head of the Jewish Agency delegation to Ethiopia and the Israeli consul in Addis Ababa.
Among the mourners at the funeral were also a number of Israelis who did not come from Ethiopia but had been working there. Some were Mossad people who bid farewell to their colleague, who took to his grave many stories about the operations to rescue Ethiopian Jews.
—
Join the conversation on Twitter and Facebook.