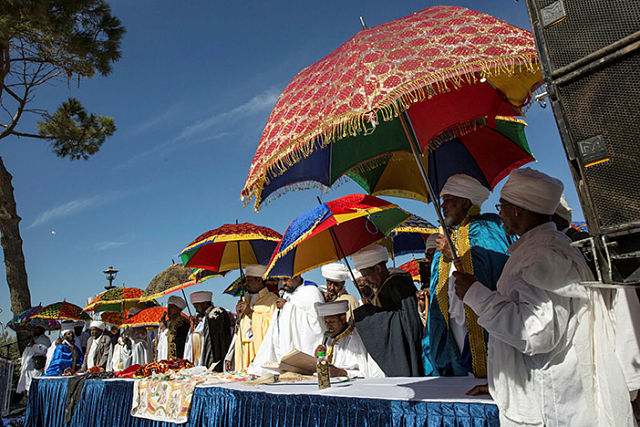 The Ministerial Committee for the Integration of Israeli Citizens of Ethiopian Descent approved a proposal Monday to grant kessim, Ethiopian religious leaders, official status as part of a move to expand religious services and improve infrastructure in the Ethiopian community.
The Committee said in a statement that the decision also includes an orderly outline for the integration of rabbis of Ethiopian origin into state-sponsored religious councils, in order "to bring about their optimal integration in the network of religious services and to improve religious services available to Israeli citizens of Ethiopian origin" as well as to the general public.
Leaders of the Ethiopian-Israeli community called the decision "historic" and said the move was the culmination of a process that has lasted more than 30 years, since the first wave of Ethiopian Jews came to Israel in 1984, during Operation Moses.
"Justice has been done," said Kes Shimon Samai Elias, who immigrated to Rishon Lezion in 1989. "Justice for Ethiopian tradition in general, and for Kessim in particular. It is a recognition that we are a community with values, with traditions, with leaders, with religious ceremonies.
Kes Elias said the decision reverses a long-standing affront to the Ethiopian-Israeli community. He said that granting official standing to kessim would allow them to perform a range of religious functions including marriage and divorce.
Michal Avera Samuel, the executive director of the Fidel Association for Education and Social Integration of Ethiopian Jews in Israel, said the decision was especially meaningful because of its symbolic recognition of Ethiopian Jewry's place in the Israeli mosaic.
"(The decision) integrates the traditions of Ethiopian Jewry into the Israeli narrative and will contribute a great deal to young people in this community as they solidify their identity. We are hopeful that the government decision will be fully implemented," Samuel said
—-
Join the conversation on Twitter and Facebook